Defy by Sara B. Larson
Page Length: 336 pgs
Rating: 1 Star
A lush and gorgeously written debut, packed with action, intrigue, and heart-racing romance.

Alexa Hollen is a fighter. Forced to disguise herself as a boy and serve in the king's army, Alex uses her quick wit and fierce sword-fighting skills to earn a spot on the elite prince's guard. But when a powerful sorcerer sneaks into the palace in the dead of night, even Alex, who is virtually unbeatable, can't prevent him from abducting her, her fellow guard and friend Rylan, and Prince Damian, taking them through the treacherous wilds of the jungle and deep into enemy territory.

The longer Alex is held captive with both Rylan and the prince, the more she realizes that she is not the only one who has been keeping dangerous secrets. And suddenly, after her own secret is revealed, Alex finds herself confronted with two men vying for her heart: the safe and steady Rylan, who has always cared for her, and the dark, intriguing Damian. With hidden foes lurking around every corner, is Alex strong enough to save herself and the kingdom she's sworn to protect?
Ouch. This one hurt. I highly suggest avoiding this book, but that's just my opinion!
I was so excited to read this book. I thought it would be an awesome fantasy read like
Throne of Glass
. Boy was I wrong.
Plot:
The plot was interesting and could have been good if written correctly.
Writing:
I really wasn't pleased with the writing. It was strange. It didn't flow at all, and I didn't really like the writing style. It was the same sentence structure again and again. A little variety please!! The world-building took WAY too long. The first 100 pages or so were all boring, boring unnecessary world-building. The next 200 pages were equally boring and uneventful.
Characters:
They were all flat characters. They didn't develop at all. I didn't like ANY of the characters. I couldn't relate to any of them. They were all unrealistic and boring and dull. They had no depth whatsoever. They were so awkward!! The characters aren't too bright. They have no common sense at all.
Romance:
Dear lord, I wanted to bash my head in when reading the romance. COME ON. The lines were so cheesy. Classic case of insta-love and the whole loving-from-afar, main-character-had-no-idea crap. No. Just no.
Me While Reading This Book: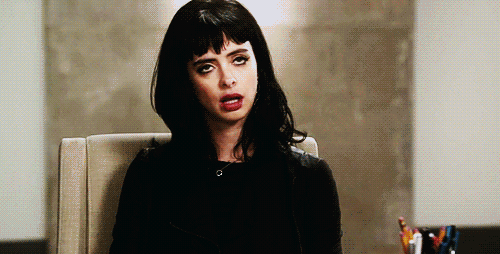 Overall Opinion of This book: