Into the Still Blue by Veronica Rossi
Page Length: 400 pgs
Rating: 4 Stars
The race to the Still Blue has reached a stalemate. Aria and Perry are determined to find this last safe haven from the Aether storms before Sable and Hess do--and they are just as determined to stay together.

Within the confines of a cave they're using as a makeshift refuge, they struggle to reconcile their people, Dwellers and Outsiders, who are united only in their hatred of their desperate situation. Meanwhile, time is running out to rescue Cinder, who was abducted by Hess and Sable for his unique abilities. Then Roar arrives in a grief-stricken fury, endangering all with his need for revenge.

Out of options, Perry and Aria assemble an unlikely team for an impossible rescue mission. Cinder isn't just the key to unlocking the Still Blue and their only hope for survival--he's also their friend. And in a dying world, the bonds between people are what matter most.

In this final book in her earth-shattering Under the Never Sky trilogy, Veronica Rossi raises the stakes to their absolute limit and brings her epic love story to an unforgettable close.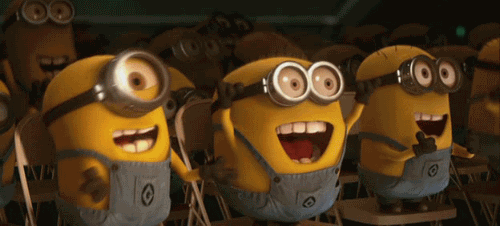 I was so impressed with this final book in the series!! Usually I am a bit disappointed with end of series, but that was not the case with this book. This book was perfection. I loved it!! Everything was just done so well and wonderfully. This book was so enticing; I couldn't stop reading!
Plot:
There was so much action in this book! There was more action in this book than the other two books combined. There was never a dull moment. This book kept me guessing until the end. So many unexpected things happened. Some of the character deaths were expected... I doubted that Rossi could conclude this book well what with everything going on, but she somehow managed to do it wonderfully.
The Writing:
Into the Still Blue
was well written. There was significant improvement in the writing. More techniques were used. I liked the varied sentence structures and the implications that were placed instead of making things really obvious and open.
Characters:
The characters have grown and developed so much throughout this series. The characters were amiable and much more relatable and realistic in this book. The characters had depth (unlike in the first book). I liked the new characters introduced, and I love Perry and Aria and Roar. Perry and Aria are such a cute couple. They have a strong relationship and I love how they tell each other everything and that they trust each other. So many YA couples have problems these days *rolls eyes*.
I seriously don't know what else to say. I truly loved this book and thought the ending was quite fitting. Thank you Veronica Rossi. You've made me a very happy reader :)
~Miss Perfection~