The Evolution of Mara Dyer by Michelle Hodkin
Page Length: 544 pgs
Rating: 4 Stars
"
Mara Dyer once believed she could run from her past.
She can't.
She used to think her problems were all in her head.
They aren't.
She couldn't imagine that after everything she's been through, the boy she loves would still be keeping secrets.
She's wrong.
In this gripping sequel to The Unbecoming of Mara Dyer, the truth evolves and choices prove deadly. What will become of Mara Dyer next?"
I am in love with this series. The writing is so wonderful and Michelle Hodkin is a fantastic writer. Her writing is so descriptive and vivid and creepy and exciting. Her words are enticing and addictive. I love how Hodkin gives the readers little bits and pieces of the story, which together leads to the explanation of things. Nothing makes senses until everything clicks at the end. I love all of the characters in this book. They are all so wonderful and amazing and realistic. They have flaws, they have emotions, they are wonderful. This series is just so beautiful and captivating. *sigh*
I could spend forever gushing over this series, but I did enough of that in my review of
The Unbecoming of Mara Dyer.
Unfortunately, I didn't love this book as much as Unbecoming. I didn't like the romance in this book as much. There were a few cute "awww" moments, but overall there was such a lack in romance. I didn't like how Hodkin portrayed the love between Mara and Noah as a necessity for survival, and that they are the only ones for each other. Oh please... *rolls eyes*
Everything surrounding Jude is unrealistic (special powers aside). Just everything that Jude did in this book is so unrealistic and outlandish and highly improbable or unlikely. Things were taken to the next level when Jude snapped Stella's wrist and when Mara was forced to cut her wrists. I also just didn't like some of the things that happened in this book. Evolution was slow in parts and just not as enticing as the last book. I missed Joseph and Daniel in this book. They were there yet not there at the same time :(
Creepiness:
This book is high on creepiness.This book drove me crazy. It was psychotic. I kept looking over my shoulder and making sure that no one was watching me. The creepiness of this book still gives me the shivers. Awesome job, Hodkin. No book has messed with my head as much as your books.
Noah Shaw
:
HOT MALE SPECIMEN. HOT.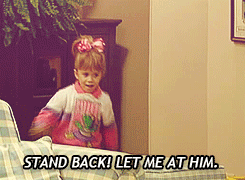 The Ending
:
Whoa. CLIFF HANGER. We never get CLEAR answers by the end of this book. I was so shocked and confused and disturbed when I closed this book. No. No. No. NO HODKIN. You can't do this to me!!
I can not wait until June 12, 2014 for the next book. NO!! This ending was EPIC.
Despite the flaws, I love this series and can not wait to read
The Retribution of Mara Dyer.
~Miss Perfection~