Oh my gosh!! Here's the cover reveal for
In The Afterlight
(The Darkest Minds #3) by Alexandra Bracken!
We have a release date: October 28th, 2014 :D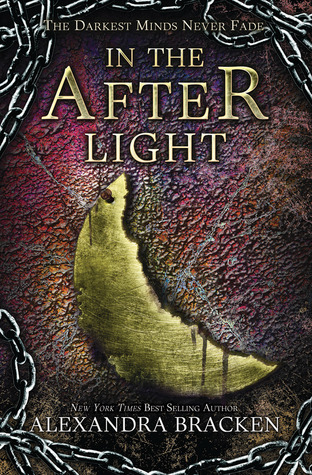 Here's the new blurb:
"
Ruby can't look back. Fractured by an unbearable loss, she and the kids who survived the government's attack on Los Angeles travel north to regroup. With them is a prisoner: Clancy Gray, son of the president, and one of the few people Ruby has encountered with abilities like hers--someone so dangerous that Ruby alone has any power over him."
So what do you think of the cover?
Are you excited for the final Darkest Minds book?
What do you think will happen?