The Mortal Instruments Monday ~ Week 3
Mortal Instruments Monday is an awesome meme idea that my blogging friend Blaze came up with! Check out her post
here
!
So each Monday, in preparation for City of Heavenly Fire, I'll write a blog post about whatever Blaze has set for that week that has to do with TMI.
This week's topic is:

listing and explaining our least to favorite TMI books in order!
I've embellished my meme this week by adding some gifs that epitomize my reactions and thoughts while reading these books ;)
** When it comes to Cassandra Clare books I am so biased XD
1. My least favorite TMI book is City of Fallen Angels 5/5 Stars

This book just annoyed me. A lot. I LOVE Simon but there was WAY too much Simon in this book. He was just being depressing, and Clace had some MAJOR issues in this book! Oh and a funny thing that a fellow TMI fangirl told me. City of Fallen Angels in 7 words. Fans: "Clary Don't Do That!" *Clary does it* Back on topic though, man that cliffhanger at the end! I feel bad for people who had to wait another year for the next book! Reading this book was the longest four days of my life :P
Me while reading this book -
2. My 2nd least favorite TMI book is
City of Ashes
5/5 Stars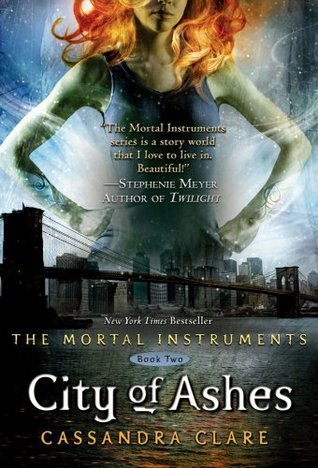 City of Ashes took me a day to read. I sped through it! I loved it but I hated how Jace acted in this book. The awkwardness between Clary and Jace was palpable. The fight scene at the end was intense!
The gif that accompanies this book really well:
3. My 3rd favorite TMI book is
City of Lost Souls
5/5 Stars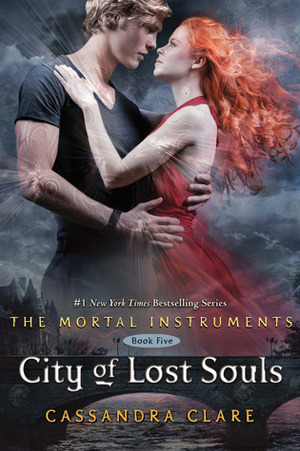 I liked the transitions between the Crew (Team Good) and Clary, Seb, and Jace. And I love Sebastian so of course I love this book ;) I loved the traveling and the fierce action scene near the end. Wow. Oh Clary, always making the brightest decisions (not).
Clary and her rashness has taken a whole new level leaving me like this:
2. My 2nd favorite TMI book is
City of Bones
5/5 Stars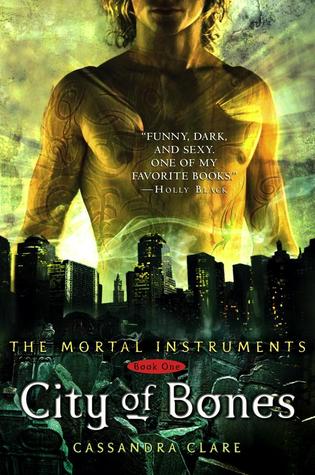 This book is where it all began. It's the book that made me love reading again. It's a veteran! Of course this is near the top of the list ;) It had everything! And I quote my review from so long ago:
"
This is one of my all time favorite books. This book is huge for starters. 500 pages I think? I was hooked immediately. I pulled an allnighter and spent the whole day (summertime) reading it. Literally I started at 11PM and finished at 11AM.
City of Bones has everything. There's mystery, action, romance, and interesting characters. The setting and the concept of the Shadow World is so fascinating that you can't help but keep reading. The story is fast-paced and a definite page-turner. The characters are great. The writing is descriptive and wonderful. I HIGHLY recommend this book to teens who love to read. The ending is crazy, but please, if you read this series, keep with it! Read the whole series that is out so far!"
1. My most favorite TMI book is
City of Glass
5/5 Stars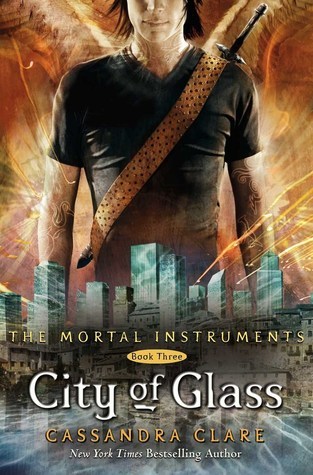 This book was the epicness that all readers hope for for the end of a series. It was epic. It was amazing. The action. The romance. The humor. The storyline. The ending. E.V.E.R.Y.T.H.I.N.G. It was just amazing!! *sigh*
The expression on my face while reading this book of goodness:
Hopefully I can shift everyone down one and put City of Heavenly Fire in the first place spot. Only time will tell ;)
<-- Holy crap. 8 DAYS. I've been waiting for this for nearly TWO YEARS. And now May 27th draws near.
Complete faith in my favorite author -->
Rate the TMI books from least favorite to favorite!
Comment below :)