Title: The Hit List
Author: Nikki Urang
Publisher: Spencer Hill Contemporary
Publication Date: November 11th, 2014
Publication Info: Paperback 256 pages,
ISBN-10: 1939392322
ISBN-13: 978-1939392329
The Los Angeles Conservatory for the Arts is supposed to be a new beginning for Sadie Bryant. Moving across the country is exactly what she needs to escape the gossip surrounding her injury, the devastating betrayal of her ex-partner, and to rebuild her career as a solo dancer.
When the school announces that the annual Fall Showcase, a performance that secures a spot studying in London, will now require each dancer to have a partner, Sadie's fresh start is a nightmare. Now she has to dance with Luke Morrison, the school womanizer with a big ego. Sadie doesn't know how to trust Luke enough to dance with him after her last partner left her broken, but Luke is determined to change that.
Then, The Hit List comes out. A game of sexual conquest where guys get points for all the girls they hook up with—and it seems like every guy at the school is playing.
The girl worth the most points? Sadie.
The Hit List is available through:
Guest Post ~ Nikki Urang
I started dancing when I was five. My mom thought it would help with my coordination and I needed a hobby so I ended up with ballet slippers and a weekly class with a bunch of other five-year-olds. I learned technique (or as much technique as I was capable of retaining) and tumbling. It was basically a way to burn off energy as I jumped around in a room for a few hours a week, pretending like I actually knew what I was doing.
I didn't really like it in the beginning. Class was okay once I got there, but I dreaded going every week. There were other things I would rather do than put on pink tights and a leotard and prance around a room. I whined when my mom picked me up from daycare after school and reminded me I had class that night. But I kept going. I never fought hard enough for her to let me quit. And that was probably one of the best things that ever happened to me.
As I grew up, trading ballet slippers for pointe shoes and ponytails for buns, something happened. I started to fall in love. I was taking three or four classes a week by high school and practicing at home when I didn't have class (something I'm sure my neighbors loved since our apartment was on the third floor). The yearly recital turned into shows and competitions on the weekends. Those other kids I started with in that tiny room at age five were grown up, too, and we had this bond that wasn't at all like my friends at school who weren't dancers.
I loved the way I felt on stage. I loved the girls I danced with. I loved dance.
In the twelve years that I danced, I learned so much more than technique. I learned discipline, motivation, hard work, determination. All of these things were important to me. I wanted to get better, to succeed, and while I never thought I would grow up to be a professional ballerina, I wanted to impress people and win competitions. That meant practicing and not missing class. It meant sacrificing time with friends for class and missing a close friend's sixteenth birthday party because I had an all-night dress rehearsal at the studio the same day. It meant not expecting to get everything the same day I was taught it and practicing over and over again in front of a mirror until it looked perfect. Dance was so much more than a hobby. It bled into every aspect of my life.
I quit my senior year of high school. I'd been dancing on an injured hip for almost a year and had lost almost all flexibility in my left leg as a result. To this day, it's one of my biggest regrets. I wished I would have kept at it, maybe scaled back a bit instead of quitting altogether. I remember the day I called my studio and told my teacher I wouldn't be taking class anymore. I cried when I hung up the phone. I didn't just lose a hobby, I lost a part of myself.
I'll never forget the memories I created or the people I created them with. I'll never forget the lessons I learned, both on the floor and off by the teachers, assistants, and other students who so clearly loved dance as much as I did. I wouldn't trade those memories for the world.
Writing helped me relive some of the memories for a little while. Being in Sadie's head, feeling her emotions, it put me back in those ballet shoes again. My hope is that I can bring those memories to my readers. Even if you've never danced a day in your life, it's a reminder of being passionate about something, having the drive to succeed, about falling in love. It's the memories of some of the best times of your life and a reminder that some of those times are still to come.
About the Author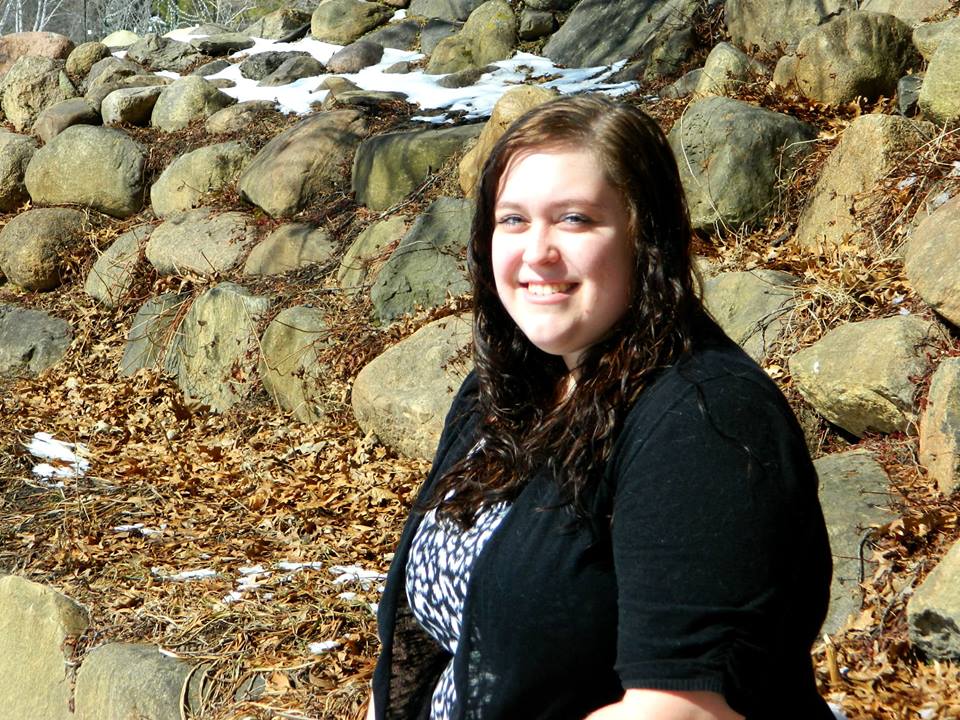 Nikki fell in love with books at a young age and looked forward to reading a book with her mom before bed every night. It was only a matter of time until her love of reading turned into a love of putting those words onto the page. Now, her days are spent helping those overcoming opiate addiction and her nights are spent writing. She lives in Minnesota with her husband and two stubborn cats.
Website | Twitter | Facebook | Tumblr | Goodreads | Pinterest
a Rafflecopter giveaway
FULL SCHEDULE
November 6 -
A Perfection Called Books
(guest post),
Oops! I Read A Book Again
November 7 -
Lost in Ever After
(guest post)
November 8 -
Zili in the Sky
(guest post),
Kimberlyfaye Reads
(review)
November 9 -
Met in Eleven
(interview),
Bookish Wanderlove
(review)
November 10 -
Refreshingly Riki
(review),
The Cover Contessa
(guest post)
November 11 - RELEASE DAY BLITZ
November 12 -
Beauty and the Bookshelf
(interview),
Ficwishes
(review)
November 13 -
Fly to Fiction
(review),
Curling Up With A Good Book
(interview)
November 14 -
Live To Read ~Krystal
(review),
Bumbles and Fairy-Tales
(interview)