Welcome to Day 3 of the 12 Days of Lailah that Styclar Street Team Founders are doing! I absolutely adore Lailah and its amazing author, Nikki Kelly.
Today I'm sharing the perfect gifts to give the lovely characters of Lailah, but first, a little bit about the glorious novel:
The Book:
Title: Lailah
Series: The Styclar Saga #1
Author: Nikki Kelly
Release Date: October 7th
Publisher: Feiwel & Friends
Summary from Goodreads:
The girl knows she's different. She doesn't age. She has no family. She has visions of a past life, but no clear clues as to what she is, or where she comes from. But there is a face in her dreams – a light that breaks through the darkness. She knows his name is Gabriel.
On her way home from work, the girl encounters an injured stranger whose name is Jonah. Soon, she will understand that Jonah belongs to a generation of Vampires that serve even darker forces. Jonah and the few like him, are fighting with help from an unlikely ally – a rogue Angel, named Gabriel.
In the crossfire between good and evil, love and hate, and life and death, the girl learns her name: Lailah. But when the lines between black and white begin to blur, where in the spectrum will she find her place? And with whom?
Gabriel and Jonah both want to protect her. But Lailah will have to fight her own battle to find out who she truly is.
And now the gifts I'd give these awesome characters! I feel like these items would be on their wish lists and would make great presents:
Lailah
This girl is a bit confused for understandable reasons. She's quite the enigma and has serious memory issues. I think the best thing for her would be a journal! She could write down all her thoughts and feelings on some shocking revelations and developments from the book, she can try to sort out her flashbacks and her history.
I'm sure she'd love this bracelet too:
Gabriel is practically perfect and extremely rich. He's the sweetest person ever and so caring, he'd think of what everyone else would want for Christmas and none for himself. I've got him covered though!
I know he's still feeling a bit upset about what happened to their house in the UK. Never fear, I've found the perfect replacement home! It's rustic and gorgeous, has lots of land and privacy, and is plenty big for everyone to live comfortably.
At the same time, I feel like Gabriel would want something (from the other characters) that is thoughtful and from the heart. Maybe creating something, doing some craftwork, or baking for him? *swoons*
Oh and Gabriel would DEFINITELY give Lailah this:
I'd give this stunningly attractive and cocky vampire a hot black leather jacket to complete the look.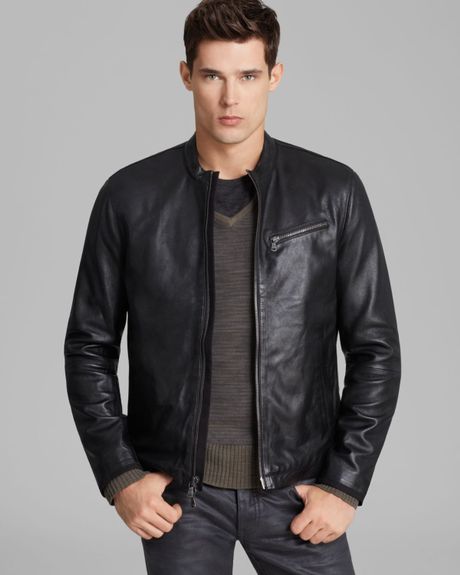 He is a vampire though so you'd always be safe gifting him some blood bags.
Follow The Tour:
*Sunday, December 14th:

Beth at Curling Up With a Good Book shares a Lailah-themed Christmas playlist.
*Monday, December 15th:

Brittany at Please Feed the Bookworm matches Lailah characters to their fitting ugly Christmas sweaters.
*Tuesday, December 16th:

Rachel at A Perfection Called Books shares exactly what to get the Lailah, Gabriel and Jonah for Christmas.
*Wednesday, December 17th:

Patricia at The Unofficial Addiction Book Fan Club shines some light on exactly how Gabriel and Jonah would celebrate the holidays in their respective realms.
*Thursday, December 18th:

Pili at In Love With Handmade whips up some Lailah holiday cupcakes.
*Friday, December 19th:

Andrew at Endlessly Reading showcases Jonah and Brooke's potential Christmas outfits.
*Saturday, December 20th:

Jessica at The Book Bratz hosts a guest post by Lailah author Nikki Kelly where she shares her favorite Christmas traditions and memories.
*Sunday, December 21st:

Ri at Hiver et Cafe releases some exclusive Lailah quotes and shares her take on what Lailah would wear for Christmas.
*Monday, December 22nd:

Andrew at Endlessly Reading hosts a character interview with author Nikki Kelly, Lailah, Jonah and Gabriel.
*Tuesday, December 23rd:

Genissa at A Story Diary hosts a guest post from Nikki Kelly about the Christmas scene from Lailah.
*Wednesday, December 24th:

Dana at Dana Square bakes some Lailah-inspired Christmas cookies.
*Thursday, December 25th:

Amber at The Book Bratz releases a brand-new rendition of The Twelve Days of Christmas - Lailah style.
About the Author:
NIKKI KELLY was born and raised only minutes away from the chocolately scent of Cadbury World in Birmingham, England. Lailah was first launched to wattpad, an online readers and writers community. Within six months, the novel had over one million reads. Lailah is Nikki's debut novel, and the first book in The Styclar Saga. She lives in London with her husband and their dogs, Alfie (a pug) and Goose (a Chihuahua).
| Website
| Twitter
| Facebook
| Pinterest
| Wattpad
| Tumblr
|
And don't forget to enter our exclusive giveaway: