Top Ten Tuesday is an awesome weekly meme created by The Broke and The Bookish
where each week they post a new Top Ten list on various bookish things.
Books I'm Looking Forward To In 2015
I seriously can not wait to read any of these!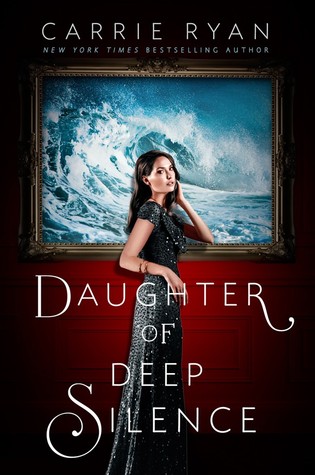 Daughter of Deep Silence
by Carrie Ryan
I stumbled upon this book on Goodreads and it just sounds so addictive and amazing!!
"
In the wake of the deadly devastation of luxury yacht
Persephone
, just three souls remain to tell its story—and two of them are lying. Only Frances Mace, rescued from the ocean after torturous days adrift with her dying friend Libby, knows that the
Persephone
wasn't sunk by a rogue wave as survivors Senator Wells and his son are claiming—it was attacked.

To ensure her safety from the obviously dangerous and very powerful Wells family, Libby's father helps newly orphaned Frances assume Libby's identity. Frances has spent years in hiding, transforming herself into Libby, and she can no longer allow the people who murdered her entire family and Libby to get away with it. After years of careful plotting, she's ready to set her revenge plans into motion—even if it means taking down the boy she'd once been in love with: the senator's son.

The game has just begun, and Frances is not only playing dirty, she's playing to win.
"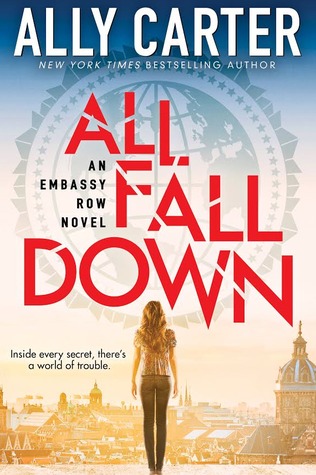 All Fall Down
by Ally Carter
I'm an avid fan of Ally Carter. I loved her Gallagher Girls series. She writes hilarious books that are both entertaining and make one think. I can't wait to read the first book in her newest series!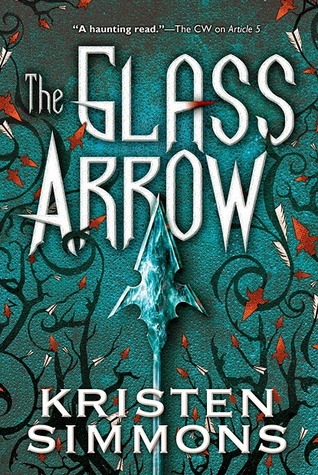 The Glass Arrow
by Kristen Simmons
The synopsis of this book is pretty intriguing. I love fantasy novels, and this protagonist sounds strong! I have an arc of this, I can't wait to start it!
Six of Crows
by Leigh Bardugo
I absolutely loved the first book in Leigh Bardugo's Grisha series. I adore the Grisha world, and I can't wait to be thrown back into it with her new spin-off series!
"The project, described as a blend of Ocean's 11 and Game of Thrones, is set in Kerch, a small island nation in the "Grishaverse" (meaning the same universe as her Shadow and Bone books) with tremendous economic power, the hub of all international trade and a country rich in art and culture ... but also home to one of the most dangerous criminal underworlds. A crew of dangerous felonious misfits face impossible odds when they are pulled together to break into one of the most guarded places in the world."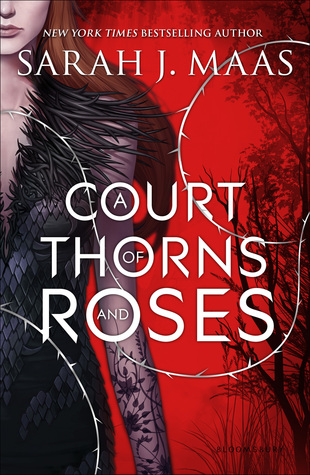 A Court of Thorns and Roses
by Sarah J Maas
I love Sarah J Maas and her books. They're my favorites! I can't wait to read her NA fairytale retelling of Beauty and the Beast.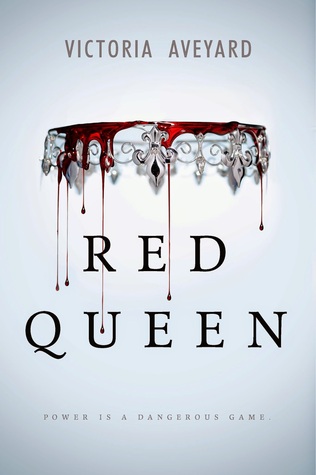 Red Queen
by Victoria Aveyard
I learned of this book this past summer and ever since then I've been obsessed with it! Not that I've read it yet or anything, I've just heard amazing things about it and it sounds epic! I hope to start it VERY soon.
Liars, Inc.
by Paula Stokes
This book looks so dark and mysterious. I'm sure this is going to be the awesome thriller novel I'm looking for! Such coverly love ;)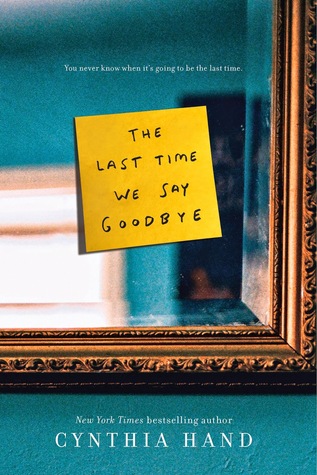 The Last Time We Say Goodbye
by Cynthia Hand
I loved Cynthia Hand's
Unearthly
series. I'll read anything this woman writes!! I'm curious about her new contemporary, I have an arc so I'll probably read this before publication...
Becoming Jinn
by Lori Goldstien
Lori Goldstein is such a cool person!! We've bonded over the book
Lailah,
being short, and The Vampire Diaries. I can't wait to read her YA debut which comes out in April! It's about jinnis, ooh ahhh!!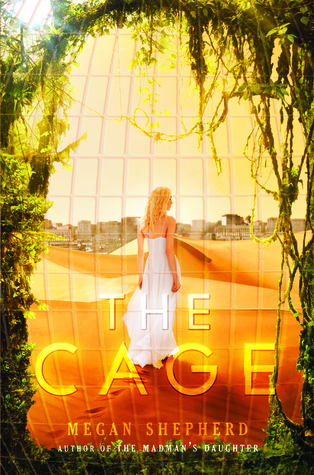 The Cage
by Megan Sheperd
The premise of this book sounds really interesting. A human zoo. Huh. I've heard Megan Shepard crafts lovely stories. I hope to read this one soon!!
Those are my picks, what are yours?