Series: ACOTAR #1
Genre: NA Fantasy Retelling
Page Length: 432 Pages
Publication Date: May 5th, 2015
Publisher: Bloomsbury
Source: ARC (Thanks Jenna!)
Goodreads
A thrilling, seductive new series from New York Timesbestselling author Sarah J. Maas, blending Beauty and the Beast with faerie lore.
When nineteen-year-old huntress Feyre kills a wolf in the woods, a beast-like creature arrives to demand retribution for it. Dragged to a treacherous magical land she only knows about from legends, Feyre discovers that her captor is not an animal, but Tamlin—one of the lethal, immortal faeries who once ruled their world.
As she dwells on his estate, her feelings for Tamlin transform from icy hostility into a fiery passion that burns through every lie and warning she's been told about the beautiful, dangerous world of the Fae. But an ancient, wicked shadow grows over the faerie lands, and Feyre must find a way to stop it . . . or doom Tamlin—and his world—forever.
Sarah J Maas has done it again. Not only has she completely captured my bookish heart through her story-telling and plotting, but she's elevated herself to an even higher place of adoration in my eyes. My love for this woman and her books knows no limit!! As if you all didn't already know about my SJM book-related obsession... ;)
At first I was afraid A Court of Thorns and Roses would be just like Throne of Glass. Too often I see many similarities between different series by the same author. I'm glad to say that the only things that ACOTAR has in common with ToG is a harem of hotties, a strong protagonist, blistering romance, and a phenomenal book all in all.
Feyre is a bit Katniss-esque (except I like the former better) in her fierce loyalty and protectiveness of her family. Feyre hunts to feed her family and accidentally kills a fae disguised as a wolf. Tamlin whisks her off to his manor in Prythian in retribution and things get very interesting from there as Feyre learns more about the fae and the troubles plaguing their lands.
The setting was so enchanting, I loved how Sarah added layers upon layers as we delved further into the book. The world-building was fascinating, I yearned for every piece of information Sarah shared. The writing is stellar as usual, and I commend her for the twists and turns, the complexity of the plot, the foreshadowing, the organization, the lyrical prose, the themes. Oh gosh it was all that was to be expected and more. She delivered a book to satisfy her readers' every wants.
I loved the complexity and the different tiers to this book. There's the light moments, the sad moments, the inspiring moments, the happy moments, the devastating moments. Sarah brings out all of our emotions. She had me blushing, screeching, cooing, swooning, squealing, she can make us readers feel anything and everything. The fae aspects were memorizing. Learning about their traditions, their culture, their abilities, their way of life, and everything else was so interesting.
I adore all of the characters, and they truly shined. Feyre's bravery and tenacity had me rooting for her to succeed the whole time. Tamlin *fans self* is one hot fae. Like whoa. I can't even count the number of times he made me swoon. He's so thoughtful and sweet yet badass and hardcore. Lucien's bluntness and hilarity kept me smiling, while Rhys and his bad boy self kept me thoroughly entertained.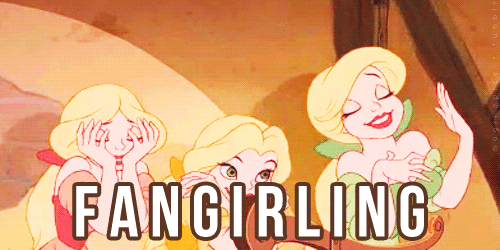 Perfectly executed, wonderfully developed, the romance was a success. It had sparks, sweet moments, tension, SEXY TIMES. A Court of Thorns and Roses definitely has some scenes that had me blushing and swooning and ohhh were they hot! I couldn't have asked for a more passionate, sweeter, and stronger romance than Feyre and Tamlin's. They both have had such burdens to bear and seeing them together to lift it off each other... *squeals*
I adored the fairytale-retelling aspect. Sarah put a spin to the tale and I saw connections that were twisted and made different, I loved how she altered the retelling to fit her story, she didn't fit her story to be the retelling. She veered off course, she made it her own. It's not as closely followed as some other retellings are, and I love that. It's A Court of Thorns and Roses first and a retelling second. I loved how everything eventually clicks and the intricacies of the curse and ohhhhh it's wonderful.
Ummm where's my 10 million stars banner?? Sarah J Maas has done it again. She's delivered a story filled with phenomenal characters, a luscious setting, searing romance, heart-racing action, and inspiring themes. This is right up there with the Throne of Glass series and has found its way to my favorites shelf!