On Tuesday, May 5th I went to Sarah J Maas'
A Court of Thorns and Roses
release day tour launch! As you may already know, I am a HUGE Sarah J Maas fan. I wouldn't dream of missing her release day launch.
Unfortunately two plans fell through for me to go to the event, but my superhero and blogger friend Kim from
The Midnight Garden
was the sweetest and gave me a ride.
We hit some traffic on the way there, but we got to see the end of Jamie's (from
The Perpetual Page-Turner
) moderation of the Q&A with Sarah J Maas. There was a huge turnout! Tons of fangirlish teenage girls were there as were many adults and bloggers I knew/recognized. I gave Damaris from
Good Choice Reading
a huge hug!
AND I got three Sarah hugs that night, and she recognized me AGAIN. And I've only met her three times. She's so sweet and awesome and I'm touched that she remembered me.
There weren't any seats left, so Kim and I gravitated towards the front and right side near an alcove of bookshelves. Jamie came over as did Nicole from
The Quiet Concert
. Nicole and I tweet often, and it was lovely getting to meet her in person! We had a lengthy conversation about various books, and she's quite awesome. We started talking to this guy who I quickly figured out was Mr. Maas! He was pretty cool and fun, and I spent most of my time talking with him, Jamie, Kim, Nicole, and her friend Alyssa while glancing over every so often at the loooong signing line. We chatted for around two hours until the signing line was empty.
I got more books signed (I now have 11 SJM books). I tracked down ARCs of Throne of Glass and Crown of Midnight before the event and got my hardcovers of Throne of Glass and A Court of Thorns and Roses signed as well.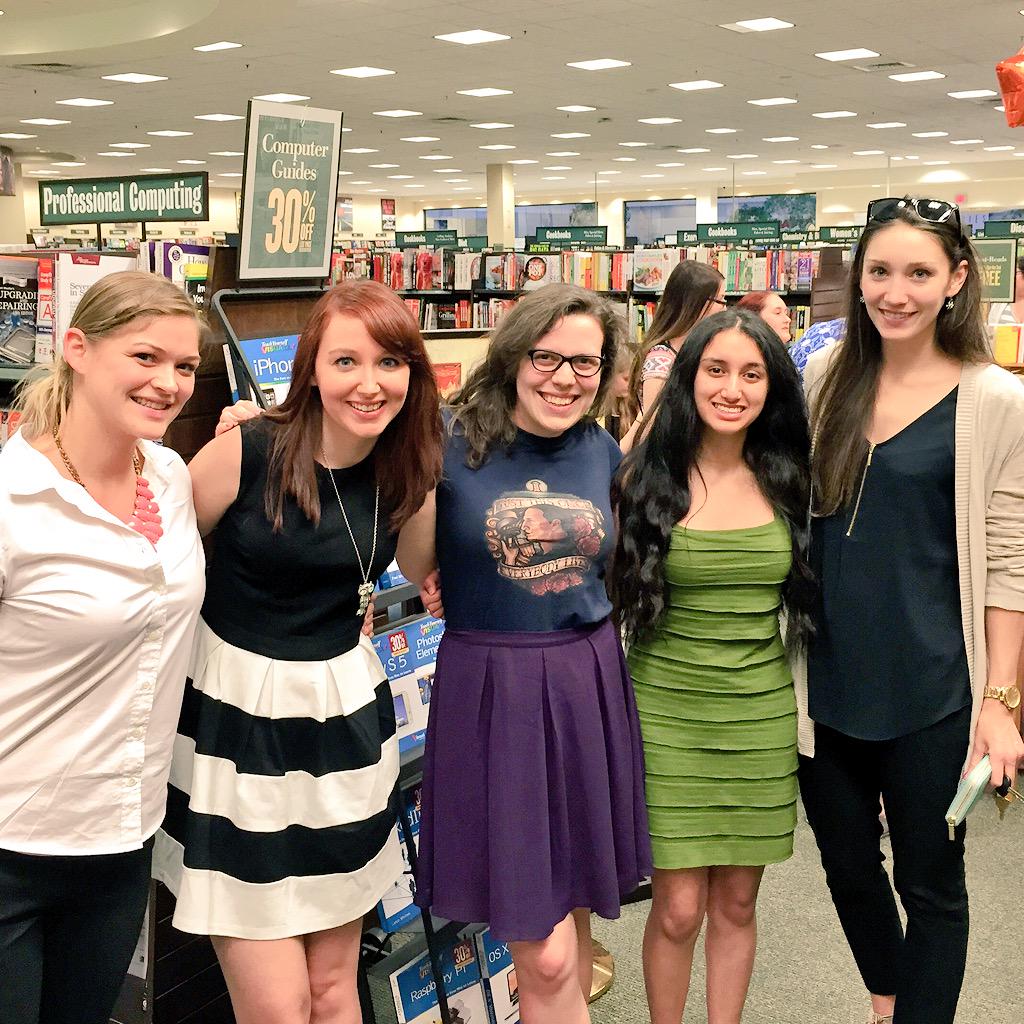 I had a lovely time at this event!