Meet The Newbies is a blog event co-hosted by
Dana @DanaSquare
and I, in which we introduce you to all of the new kids in school, the 2015 debut authors!
Meet Stefani Lyons: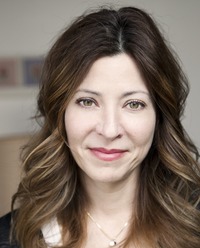 Stefanie Lyons holds an MFA from Vermont College of Fine Arts. When she's not writing, she's organizing her locker, crushing on boys, practicing her clarinet, or getting ready for prom. In her head, that is. Because her teen years were great. Stefanie resides in Chicago. Dating Down is her first novel.


Meet Her Debut Novel: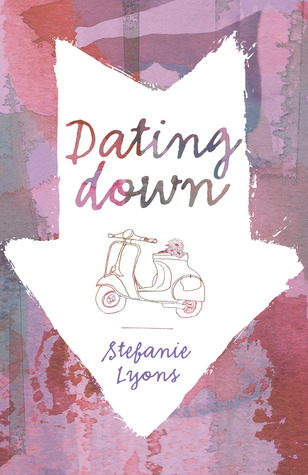 When a good girl falls for a bad boy
She thought she loved him. She thought she could change him. She thought if she just believed in him enough, his cheating and his drugs and his lying would stop, and she'd be his and he'd be hers and they'd love each other forever.
But for Samantha Henderson, X-the boy she will not name-is trouble. He's older, edgier, bohemian . . . and when he starts paying attention to Sam, she can't resist him. Samantha's family and friends try to warn her, but still she stays with him, risking her future and everything that really matters.
As moody and vivid as it is captivating, Dating Down is told in scenes and bursts of poetry that create a story filled with hurt, healing, and hope.
I'm so excited to read her book! Today Stefanie shares ten confessions!


Guest Post:
It's come to my attention that I can be a bit open. Apparently, I'm not afraid to share embarrassing things about myself. So in honor of the
Full Disclosure Act of the #MeetTheNewbies Clause '15
, I give you:
Ten Confessions of a YA Author
I love to write in bed. Under covers.

I collect wall clocks. That don't work. Timelessness comforts me.

I was a teen in the 80s and thus a huge fan of leg warmers. And banana clips. Okay, I still own a pair of leg warmers. Don't judge me.

Purple is a fave color. My childhood bedroom had purple wallpaper, curtains, bedspread, and purple carpeting that is still there to this day.

There's a soft spot in my heart for karaoke. And microphones.

I name my plants. Currently living with me are Walter, Suzette, Suzette Jr., Terry, Lippy, and Fiddle Faddle.

Twizzlers with a side of

Hint of Lime

Tostitos would be my final meal.

As a preteen, I fervently believed in the power of chanting Judy Blume's,

I must. I must. I must increase my bust!

(It didn't work.)

I trimmed Christmas trees and weighed wheat trucks as summer jobs in high school.

I have been to North Korea.
a Rafflecopter giveaway
a Rafflecopter giveaway
Other #MeetTheNewbs Posts & Giveaways: