Welcome to a new feature I'm starting here at A Perfection Called Books!
I love learning about the newest book deals and what to expect in YA in the upcoming seasons. My
Goodreads
shelves are always up to date! So I decided to share my latest bookish additions here to show you what you should be looking forward to. :)
Release Date: April 5th, 2016
Publisher: Feiwel and Friends
Goodreads
The Scarlet Letter
meets
Divergent
in this thoughtful and thrilling novel by bestselling author Cecelia Ahern.
Celestine North lives a perfect life. She's a model daughter and sister, she's well-liked by her classmates and teachers, and she's dating the impossibly charming Art Crevan.
But then Celestine encounters a situation where she makes an instinctive decision. She breaks a rule. And now faces life-changing repercussions.
She could be imprisoned. She could be branded. She could be found FLAWED.
In her breathtaking young adult debut, bestselling author Cecelia Ahern depicts a society where obedience is paramount and rebellion is punished. And where one young woman decides to take a stand that could cost her-everything.
Release Date: January 12th, 2016
Publisher: Feiwel and Friends
Goodreads
High school meets classic horror in this groundbreaking new series.
It was a dark and stormy night when Tor Frankenstein accidentally hit someone with her car. And killed him. But all is not lost--Tor, being the scientific genius she is, brings him back to life...
Thus begins a twisty, turn-y take on a familiar tale, set in the town of Hollow Pines, Texas, where high school is truly horrifying.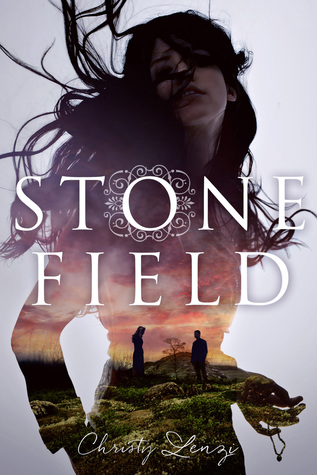 Release Date: March 29th, 2016
Publisher: Roaring Brook Press
Goodreads
In a small town on the brink of the Civil War, Catrina finds a man making strange patterns in her family's sorghum crop. He's mad with fever, naked, and strikingly beautiful. He has no memory of who he is or what he's done before Catrina found him in Stone Field. But that doesn't bother Catrina because she doesn't like thinking about the things she's done before either.
Catrina and Stonefield fall passionately, dangerously, in love. All they want is to live with each other, in harmony with the land and away from Cat's protective brother, the new fanatical preacher, and the neighbors who are scandalized by their relationship. But Stonefield can't escape the truth about who he is, and the conflict tearing apart the country demands that everyone take a side before the bloodbath reaches their doorstep.
Inspired by Emily Bronte's Wuthering Heights, Stone Field is a passionate and atmospheric story of how violence and vengeance pervert the human spirit, and how hatred can be transcended by love.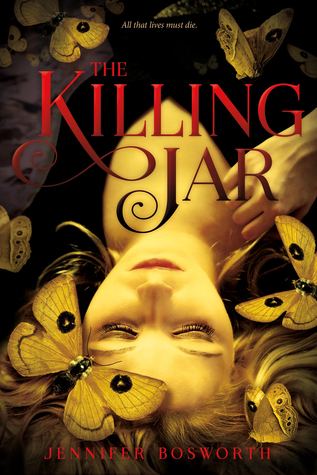 Release Date: January 12th, 2016
Publisher: Farrar, Straus, Giroux
Goodreads
"I try not to think about it, what I did to that boy."
Seventeen-year-old Kenna Marsden has a secret.
She's haunted by a violent tragedy she can't explain. Kenna's past has kept people—even her own mother—at a distance for years. Just when she finds a friend who loves her and life begins to improve, she's plunged into a new nightmare. Her mom and twin sister are attacked, and the dark powers Kenna has struggled to suppress awaken with a vengeance.
On the heels of the assault, Kenna is exiled to a nearby commune, known as Eclipse, to live with a relative she never knew she had. There, she discovers an extraordinary new way of life as she learns who she really is, and the wonders she's capable of. For the first time, she starts to feel like she belongs somewhere. That her terrible secret makes her beautiful and strong, not dangerous. But the longer she stays at Eclipse, the more she senses there is something malignant lurking underneath it all. And she begins to suspect that her new family has sinister plans for her…
Later Releases
Black Rose
by Bree Barton (HarperTeen 2017)
Bree Barton's BLACK ROSE trilogy, pitched as Graceling meets Pride and Prejudice, about a girl who, on the eve of her marriage to a prince, discovers she has dark, forbidden magic, magic that her powerful family's sole purpose was to destroy.
In which 19-year-old Sydney decides at the last minute to have the summer she's longed for: traveling through Europe with her best friend. But while they dodge (and chase) boys, drama, and their own personal demons, Sydney falls head over heels for a guy she can't have.
The duology is an SF work set in the future in which the titular Native American character sets out to rescue her brother from an ice planet that has begun to orbit Earth.
Pitched as a YA How to Get Away with Murder in the tradition of Lois Duncan, the story of five teens who are involved in a murder and must use their various skills to keep the secret even as their own paranoia and scandalous activities doom them.
Rachel is a teenaged unapologetic fangirl and perfectionist.
She loves reading for the escape it gives from reality and enjoys crying over books, swooning over characters, and laughing out loud over funny lines. She is a semi-recovering Netflix addict and a middle child of three.
You can find her on Twitter
@yaperfectionist
&
Goodreads
.