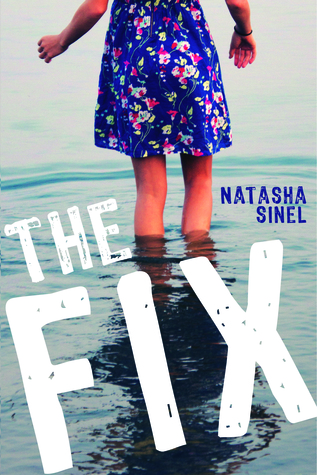 Author: Natasha Sinel
Genre: YA Contemporary
Page Length: 336
Publication Date: September 1st, 2015
Publisher: Sky Pony Press
Goodreads
|
Amazon
|
Barnes & Noble
|
Indie Bound
One conversation is all it takes to break a world wide open.
Seventeen-year-old Macy Lyons has been through something no one should ever have to experience. And she's dealt with it entirely alone.
On the outside, she's got it pretty good. Her family's well-off, she's dating the cute boy next door, she has plenty of friends, and although she long ago wrote her mother off as a superficial gym rat, she's thankful to have allies in her loving, laid-back dad and her younger brother.
But a conversation with a boy at a party one night shakes Macy out of the carefully maintained complacency that has defined her life so far. The boy is Sebastian Ruiz, a recovering addict who recognizes that Macy is hardened by dark secrets. And as Macy falls for Sebastian, she realizes that, while revealing her secret could ruin her seemingly perfect family, keeping silent might just destroy her.
The Fix
follows two good-hearted teenagers coming to terms with the cards they were dealt. It's also about the fixes we rely on to cope with our most shameful secrets and the hope and fear that comes with meeting someone who challenges us to come clean.
Guest Post - Settings:
I'm always inspired by setting. When I write a scene, I envision the place down to the last detail like a warped board in a deck or litter on the beach. Those details don't always make it into the book, but I know them, and that helps me write the scene.
Some people use photos and other visuals as part of their writing process—I've never done that. But the cover designer asked me to make a "mood board" so she could get a visual feel for THE FIX. Here are some photos that I found to represent some of the settings.
Macy's Oak Tree The Porch Swing Macy's House/Gated Driveway
The Farmhouse The Creek The Pool
The bay beach (Cape Cod)
About the Author:
Natasha Sinel is a writer of young adult fiction. She graduated from Yale University with a BA in English and from the University of Michigan's Ross School of Business with an MBA. Before beginning her career as an author, she was director of business development at Showtime Networks. Born and raised in Washington, DC, she now lives in northern Westchester, New York, with her husband and three sons. You can find her online at natashasinel.com/ and on twitter at

@

natashasinel

.