Leigh Bardugo came to Pennsylvania last wednesday, and I'm so happy I got to meet her! Thanks so much to Macmillan for planning a tour stop in PA. I was going to record the Q&A session, but I was just in awe of Leigh and seeing her in real life, so sadly I forgot...
I do remember a bit of the Q&A though. Eric Smith author of
Inked
conversed with Leigh for a bit before they opened it up to questions from the audience. There were probably around 40 people there. For aspiring writers Leigh recommends reading and studying various types of books and genres, not just Young Adult. She says everyone has their different writing styles and techniques, but she personally doesn't create detailed outlines. She knows what's going to happen (main ideas) but not the whole story. I asked about her characters' personalities and backgrounds and how she developed such deep characters with vivid backstories, and she said she comes up with her characters personalities and everything on the spot as she writes the book. Leigh is a writing goddess!
I also met the spectacular Brittany at
Book Rambles
and had a lovely time catching up with her in real life! I chatted with Eric for a bit while Leigh started signing books. There were also two really sweet teens in front of me that I talked to as well (hey Tara and Olivia!). We started theorizing about Throne of Glass #5's plot... I also met publicist extraordinaire Brittany from Macmillan whom I've had the pleasure of working with, and ahhh she's so sweet!
Finally I stepped into line to get my books signed by Leigh. She told me I look just how she imagined Inej to look. *cue the fangirling* After that I gushed to her about
Six of Crows
. Brittany (Leigh's publicist) mentioned that I'd done lots to help promote
Six of Crows
, and Leigh asked for my name and Twitter handle. After I told her she said she actually recognized me and thanked me for my support and help! Excuse me while I fangirl yet again...
Overall the event was so much fun, and I love love love all these bookish events.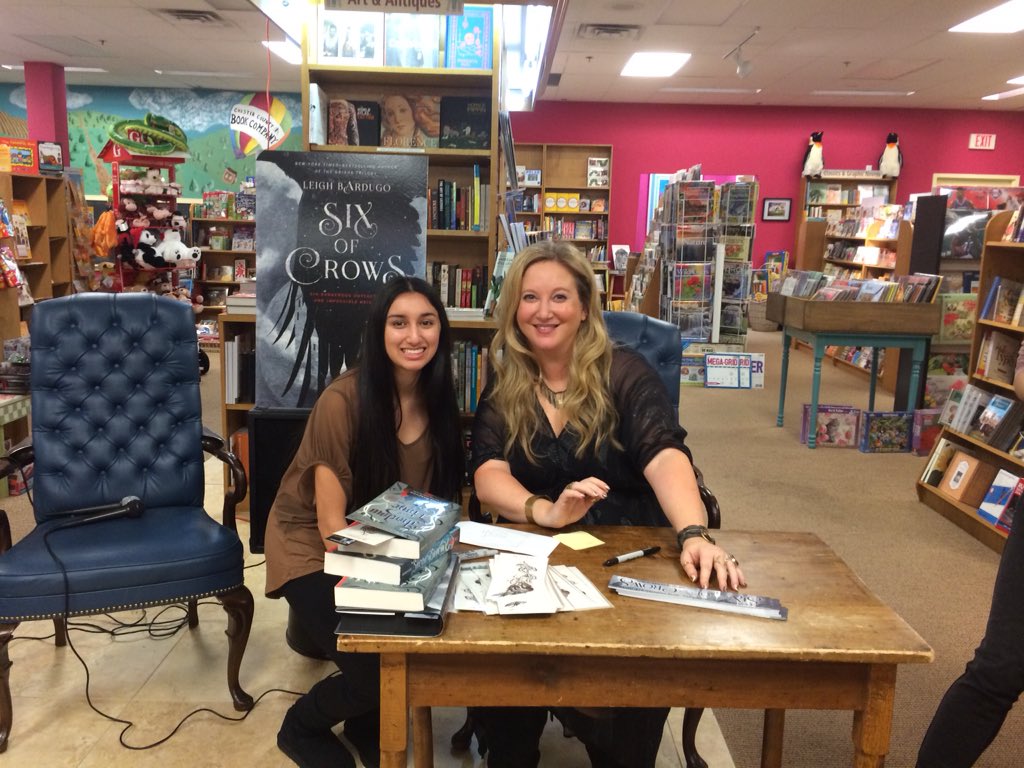 Rachel is a teenaged unapologetic fangirl and perfectionist.
She loves reading for the escape it gives from reality and enjoys crying over books, swooning over characters, and laughing out loud over funny lines. She is a semi-recovering Netflix addict and a middle child of three.
You can find her on Twitter
@yaperfectionist
&
Goodreads
.