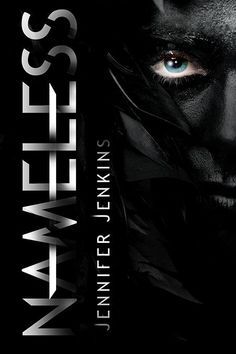 Author: Jennifer Jenkins
Genre: YA Fantasy/Sci-Fi
Page Length: 336
Publication Date: October 6th, 2015
Publisher: Month9Books
Source: eARC via Publisher
Goodreads
|
Amazon
Four clans have been at war for centuries: the Kodiak, the Raven, the Wolf and the Ram. Through brutal war tactics, the Ram have dominated the region, inflicting death and destruction on their neighbors.

Seventeen-year-old Zo is a Wolf and a Healer who volunteers to infiltrate the Ram as a spy on behalf of the allied clans. She offers herself as a Ram slave, joining the people who are called the "nameless." Hers is a suicide mission – Zo's despair after losing her parents in a Ram raid has left her seeking both revenge and an end to her own misery. But after her younger sister follows her into Rams Gate, Zo must find a way to survive her dangerous mission and keep her sister safe.

What she doesn't expect to find is the friendship of a young Ram whose life she saves, the confusing feelings she develops for a Ram soldier, and an underground nameless insurrection. Zo learns that revenge, loyalty and love are more complicated than she ever imagined in the first installment of this two-book series.
This book wasn't on my radar until all the glowing praise started rolling in. The plot is engaging from the very beginning, and the romance doesn't play such a huge role yet has importance at the same time. It's a slow burn, and I ship it so much!! I love how the characters are all challenged in this novel. They have their beliefs and ideas, and they start to question everything as they learn more. The character development was wonderful! Even though the book is a bit predictable, there are so many plot twists and epic moments. The world-building is great; the characters are likable and relatable. The clan aspect and the culture were both highly fascinating. Nameless has a blend of features that are reminiscent of Under the Never Sky, The Winner's Curse, The Kiss of Deception, and An Ember in the Ashes. If you're a fan of those books, I suggest you check this book!
Author: Amy Engel
Genre: YA Dystopia/Sci-Fi
Page Length: 400
Publication Date: November 3rd, 2015
Publisher: Entangled Teen
Source: eARC via Publisher
Goodreads
|
Amazon
Ivy Westfall is beyond the fence and she is alone. Abandoned by her family and separated from Bishop Lattimer, Ivy must find a way to survive on her own in a land filled with countless dangers, both human and natural. She has traded a more civilized type of cruelty--forced marriages and murder plots--for the bare-knuckled brutality required to survive outside Westfall's borders.

But there is hope beyond the fence, as well. And when Bishop reappears in Ivy's life, she must decide if returning to Westfall to take a final stand for what she believes is right is worth losing everything she's fought for.
The Book of Ivy was without a doubt my favorite dystopian book of 2014. I've finally discovered a dystopia without the usual tropes and annoyances. I can proudly say that the sequel and final book in this duology was consistently as amazing as the first book.
Whenever I read Amy's books I feel like I'm catapulted into that world, I'm fully immeshed in everything that's going on, and it's bliss. I love the level-headed and relatable main characters. Some newer characters are introduced as well, and I absolutely loved them too!! The book was a bit slow to start and there's constant anticipation for Bishop to come into the novel, but overall the plot was thoroughly engrossing and addictive. The romance experiences some hiccups and bumps along the way, but overall the romance is blissful and smoldering. The plot is fast-moving and plot twist-y. It's light on fluff and heavy on no-nonsense.These characters are thrust into difficult situations and must make decisions that affect many.
I love this series so so much!! Book 2 brought a satisfying conclusion and a wonderful end. I highly recommend you read this duology.
Author: Kaui Hart Hemmings
Genre: YA Contemporary
Page Length: 320
Publication Date: September 22nd, 2015
Publisher: Putnam
Source: ARC via Publisher
Goodreads
|
Amazon
Lea Lane has lived in between all her life.

Part Hawaiian, part Mainlander. Perpetual new girl at school. Hanging in the shadow of her actress mother's spotlight. And now: new resident of the prominent West family's guest cottage.

Bracing herself for the embarrassment of being her classmates' latest charity case, Lea is surprised when she starts becoming friends with Will and Whitney West instead—or in the case of gorgeous, unattainable Will, possibly even more than friends. And despite their differences, Whitney and Lea have a lot in common: both are navigating a tangled web of relationships, past disappointments and future hopes. As things heat up with Will, and her friendship with Whitney deepens, Lea has to decide how much she's willing to change in order to fit into their world.

Lea Lane has lived in between all her life. But it isn't until her junior year that she learns how to do it on her own terms.
The main appeal of this book for me was the setting. Who doesn't love Hawaii? I felt as though I was catapulted to the island of Oahu and could feel the breeze tousling my hair, see the surfers on Waikiki's beaches, and view the gorgeous sunsets daily.

This light contemporary novel focuses on family, friendship, and growing up amidst many life changes. The life lessons were spot-on and inspirational. We see Lea struggle to fit in, think she can't fit in by being herself, and make her own decisions. It's all about growing up, and this story perfectly executes humanity's flaws, our tendency to make mistakes, and the effects of not doing everything we wanted to in life.


From my understanding this is Kaui Hart Hemmings young adult debut, and it shows. She brutally miscalculates the inner-workings of a 17 year-old's brain, actions, and thoughts, and it severely affects the novel. The characters are highly unrealistic and quirky to the point of being, not unlikeable, but just too strange to relate to in many things they do and say. I couldn't understand or connect with any of them. The story sets a leisurely pace for most of the book, yet it's fascinating to see the . The setting is gorgeous and well described. There's a touch of romance in this book along with some weird (to say the least) I guess you could call it "mature" scenes. Overall this book was bittersweet: very inspirational and well-intentioned yet plagued with silly characters and dull writing at times.
Rachel is a teenaged unapologetic fangirl and perfectionist.
She loves reading for the escape it gives from reality and enjoys crying over books, swooning over characters, and laughing out loud over funny lines. She is a semi-recovering Netflix addict and a middle child of three.
You can find her on Twitter
@yaperfectionist
&
Goodreads
.