First thing you should know is that I didn't become such a hoarder until AFTER I started blogging back in March 2014. Before then I was a huge library-borrower and iPad-ereader. Now my need to consume and buy and obtain books has gotten much worse... I like to buy books I know I'd want to keep, yet I also love to donate books to charities and libraries or friends when I finish.
I cultivate my shelves pretty often, so these are the books I just HAD to keep. Plus I left out the 50 books in my room (mostly ARCs, some finished copies).
I put my favorite books among others on our walk-in closet in the basement. I'm still working on installing more shelves, but this is what I have on there so far!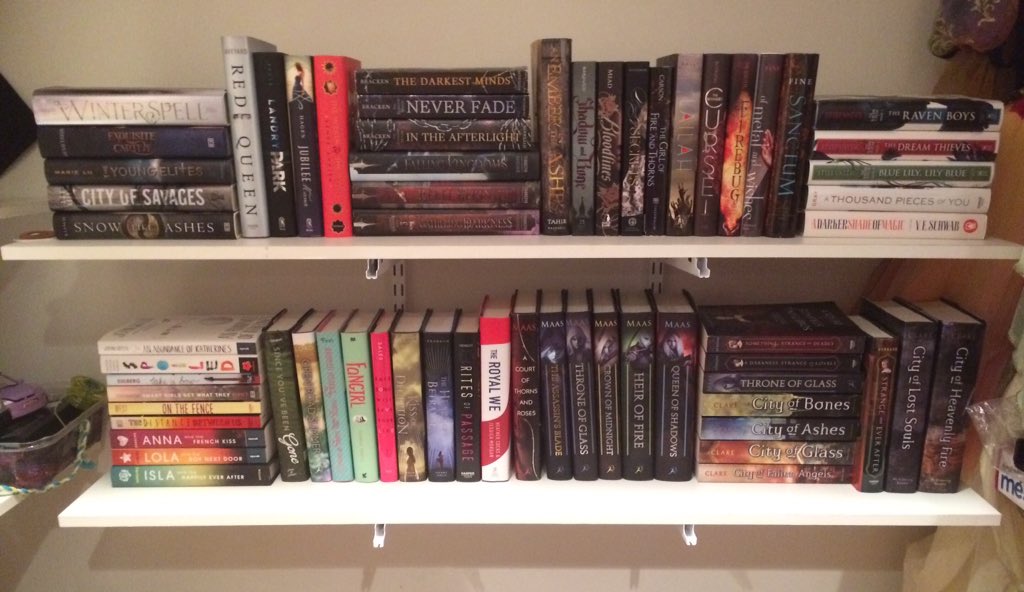 This is my ARC shelf. I don't keep 95% of my ARCs. As I said before it's usually donated, but sometimes if an ARC has a special meaning or value to me I'll keep it.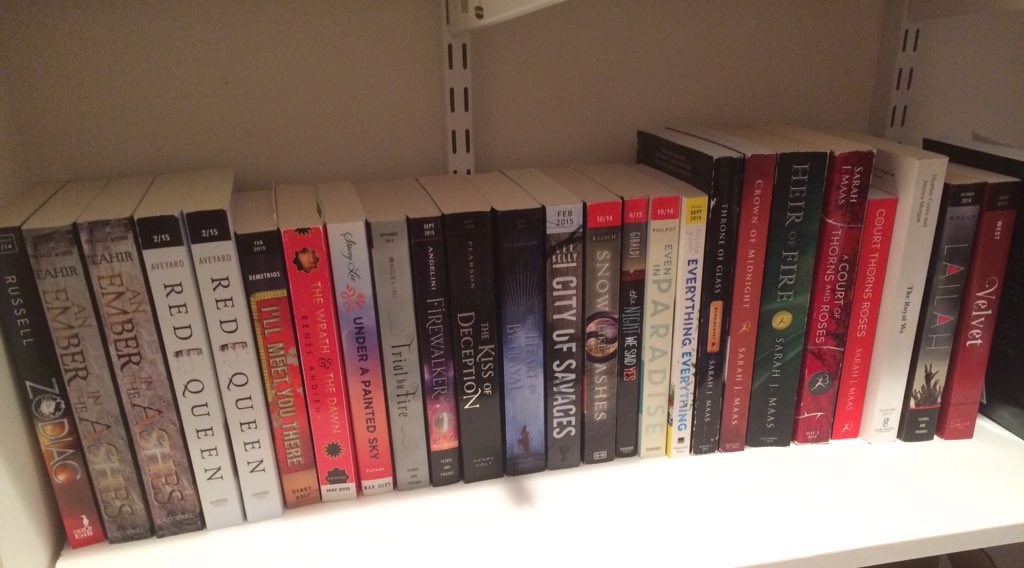 And then there are some huge stacks of books unorganized on the floor of the closet and in my room! Probably another 100, but they're all over the place and would take forever to photograph xD
a Rafflecopter giveaway
What do your shelves look like?
Rachel is a teenaged unapologetic fangirl and perfectionist.
She loves reading for the escape it gives from reality and enjoys crying over books, swooning over characters, and laughing out loud over funny lines. She is a semi-recovering Netflix addict and a middle child of three.
You can find her on Twitter
@yaperfectionist
&
Goodreads
.