Number Of Books You Read: 86
Number of Re-Reads: Too many to count!
Genre You Read The Most From: Surprisingly Contemporary
1. Best Book You Read In 2015?
Mystery: A Study in Charlotte by Brittany Cavallaro
Fantasy: Six of Crows by Leigh Bardugo
Contemporary: I'll Meet You There by Heather Demetrios
Sci-Fi: Trial by Fire by Josephine Angelini
Historical Fiction: Under a Painted Sky by Stacey Lee
2. Book You Were Excited About & Thought You Were Going To Love More But Didn't?
Queen of Shadows by Sarah J Maas
3. Most surprising (in a good way or bad way) book you read?
Addicted to You by Krista & Becca Ritchie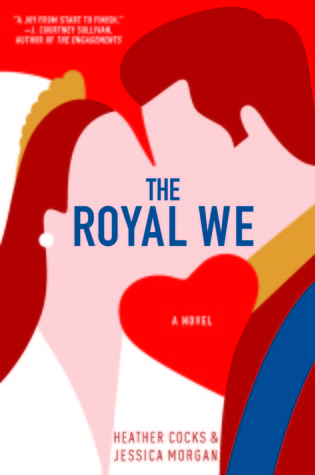 4. Book You "Pushed" The Most People To Read (And They Did)?
The Royal We by Heather Cocks and Jessica Morgan


5. Best series you started in 2015? Best Sequel of 2015? Best Series Ender of 2015?
Starter: The Wrath and The Dawn by Renee Ahdieh (TWATD #1)
Sequel: The Heart of Betrayal by Mary E. Pearson (Remnants Chronicles #2)
Ender: Jubilee Manor by Bethany Hagen (Landry Park #2)
6. Favorite new author you discovered in 2015?
Four-way tie between Josephine Angelini, Bethany Hagen, (strictly for their writing), Heidi Heilig, and Kathryn Purdie (for their writing AND their friendship <3)
7. Best book from a genre you don't typically read/was out of your comfort zone?
The Dead House by Dawn Kurtigach
8. Most action-packed/thrilling/unputdownable book of the year?
An Ember in the Ashes by Sabaa Tahir
9. Book You Read In 2015 That You Are Most Likely To Re-Read Next Year?
A Court of Thorns and Roses by Sarah J Maas
10. Favorite cover of a book you read in 2015?
The Wrong Side of Right by Jenn Marie Thorne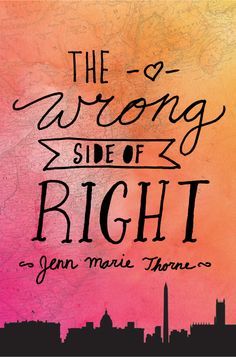 11. Most memorable character of 2015?
Freddie from The Royal We. SO MUCH SWOONAGE. And he's hilarious and thoughtful and wonderful <3
12. Most beautifully written book read in 2015?
Under A Painted Sky by Stacey Lee
13. Most Thought-Provoking/ Life-Changing Book of 2015?
We All Looked Up by Tommy Wallach
14. Book you can't believe you waited UNTIL 2015 to finally read? PICTURE
Trial by Fire by Josephine Angelini
15. Favorite Passage/Quote From A Book You Read In 2015?
"Life is a gift. Don't forget to live it." -Nicola Yoon,
Everything, Everything
16. Shortest & Longest Book You Read In 2015?
Short: The Great Gatsby by Scott Fitzgerald -192
Long: Queen of Shadows by Sarah J Maas - 643
17. Book That Shocked You The Most
Ice Like Fire by Sara Raasch
18. OTP OF THE YEAR (you will go down with this ship!)
CHAOLAENA ALWAYS. (Throne of Glass)
19. Favorite Non-Romantic Relationship Of The Year
Lucien & Tamlin from ACOTAR
20. Favorite Book You Read in 2015 From An Author You've Read Previously
Wandering Star by Romina Russell
21. Best Book You Read In 2015 That You Read Based SOLELY On A Recommendation From Somebody Else/Peer Pressure?
Nameless by Jennifer Jenkins
22. Newest fictional crush from a book you read in 2015?
Rowan from Trial by Fire <3
23. Best 2015 debut you read?
City of Savages by Lee Kelly
24. Best World building/Most Vivid Setting You Read This Year?
Landry Park by Bethany Hagen
25. Book That Put A Smile On Your Face/Was The Most FUN To Read?
Crazy Rich Asians by Kevin Kwan
26. Book That Made You Cry Or Nearly Cry in 2015?
The Ruby Circle by Richelle Mead

27. Hidden Gem Of The Year?
Cage of Deceit by Jennifer Anne Davis
28. Book That Crushed Your Soul?
Pretending to be Erica by Michelle Painchaud
29. Most Unique Book You Read In 2015?
Made You Up by Francesca Zappia
30. Book That Made You The Most Mad (doesn't necessarily mean you didn't like it)?
99 Days by Katie Cotugno
1. New favorite book blog you discovered in 2015?
Definitely Julia @
Peach Print
<3
4. Best event that you participated in (author signings, festivals, virtual events, memes, etc.)?
Bookitcon was fun! Also Sarah J Maas's ACOTAR and QoS book events.
5. Best moment of bookish/blogging life in 2015?
Organizing #FAC16 Twitter Chat for debut authors with Kris & Nic. Also finding my name in book acknowledgements! :0
6. Most challenging thing about blogging or your reading life this year?
Being plagiarized THREE times in one year.
7. Most Popular Post This Year On Your Blog (whether it be by comments or views)?
My First Blogoversary
with 4,091 views and 115 comments
9. Best bookish discover (book related sites, book stores, etc.)?
Happy Hello (Etsy Store)
10. Did you complete any reading challenges or goals that you had set for yourself at the beginning of this year?
Sadly the only one I completed was the GR challenge. I've sworn off challenges for the new year!!
1. One Book You Didn't Get To In 2015 But Will Be Your Number 1 Priority in 2016? PICTURE
These Vicious Masks by Taren Shanker & Kelly Zekas and Glass Sword by Victoria Aveyard
2. Book You Are Most Anticipating For 2016 (non-debut)?
Lady Midnight by Cassandra Clare
3. 2016 Debut You Are Most Anticipating?
The Love That Split The World, Into the Dim, Blackhearts, Ever the Hunted, How To Hang A Witch, Scarlett Epstein Hates It Here, The Star-Touched Queen, The Reader, A Shadow Bright and Burning, The Crown's Game, Flashfall, Suffer Love
4. Series Ending/A Sequel You Are Most Anticipating in 2016?
A Court of Mist and Fury, and Throne of Glass #5, The Rose and The Dagger
5. One Thing You Hope To Accomplish Or Do In Your Reading/Blogging Life In 2016?
Write more discussion posts! Do more commenting back again...
6. A 2016 Release You've Already Read & Recommend To Everyone:
A Study in Charlotte by Brittany Cavallaro, The Girl From Everywhere by Heidi Heilig, Burning Glass by Kathryn Purdie
I know this post is SUPER long... but if you'd like to, answer a few of the questions yourself in the comments! :)
Rachel is a teenaged unapologetic fangirl and perfectionist.
She loves reading for the escape it gives from reality and enjoys crying over books, swooning over characters, and laughing out loud over funny lines. She is a semi-recovering Netflix addict and a middle child of three.
You can find her on Twitter
@yaperfectionist
&
Goodreads
.