Discovery:
Author, Jennifer Anne Davis
Date Discovered:
October 1st, 2015
WARNING: Jennifer's stories are highly addictive. Proceed with caution.
Details:
Author of the YA fantasy series
True Reign
and
Reign of Secrets
. Writer of fantasy novels that absorb your attention and make you neglect your duties. Cases of forgetting "what is life?" have been common.
Evidence:
A. Swoony Males
B. Badass Princess
C. Court Politics & Intrigue
D. Swordplay
E. Mind-blowing Twists
Her Minions:
The Key
|
Red
|
War
|
Cage of Deceit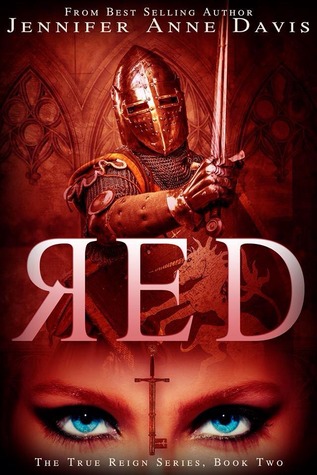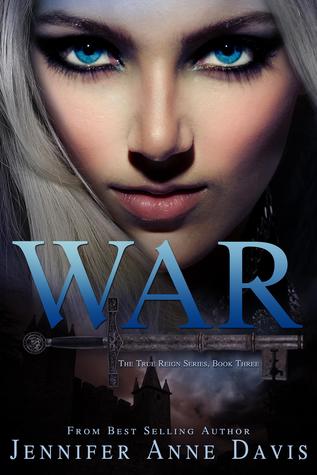 SHOULD YOU SEE THESE BOOKS ON KINDLE/IBOOKS/ETC BUY THEN PROCEED WITH CAUTION.
"I found Cage of Deceit on iBooks and started it later that night. I read it in one sitting, and it caused me to stay up all night until I finished it. This book is so addictive and bad for one's mental health. All I can think about is what will happen next??" - Anonymous
"Cage of Deceit is one of those books that you wouldn't be able to put down once you begin reading it. I started this book not knowing what to expect (since it was my first time reading one of Jennifer Anne Davis' books), and I was immediately hooked after reading a few chapters. I knew that Allyssa would become one of my favourite characters for she is the EPITOME of a badass princess. The ending of this book though was absolutely BRUTAL. My only regret is that I read it too fast because the wait for Cage of Darkness is killing me!" - Thissi,
Long May She Read
"
Please continue making sure Allyssa is not a whiny princess and kicks butt like nobody's business. I would also appreciate it greatly if Allyssa and Jarvik are kept intact and alive. Injuries are acceptable. Death of either two are completely and absolutely unacceptable within any circumstances.

Failure to do the former will result in a raging reviewer complaining about a phenomenal princess turned into a spoiled princess brat. Failure to do the latter will result in a raging reviewer who will happily throw the second book out the window.

Should she be sued by her landlord, she will plead emotional insanity to which no one, NO ONE, will ever understand (okay, maybe a few someones will)." -
Sophia, Bookwyrming Thoughts
"Cage of Deceit is full of poise and attack. There are shocks at every turn and an amazingly frustrating shippable romance. I quickly read Cage of Deceit then read the prequel books The Key, Red, and War. These books messed up my reading schedule and left my heart and mind in a state of disarray. These books are EVIL." - Rachel,
A Perfection Called Books
~~~~~~~~~~~~~~~~~~~~~~~~~~~~~~~~~~~~~~~~~~~~~~~~~~~~~~~~~~~~~~~~~~~~~~~~~~~~~~~~~~~~~~~~
Jennifer is adding another minion to her group, code-named "
Rise
." Rise joins on May 17th, 2016. Be on the lookout. Below is additional information, so you know what to look for.
The people of Nelebek live in fear of persecution from Morlet, who reigns with a dark and destructive magic. The kingdom's only hope lies with the Order of the Krigers—twelve warriors with mysterious powers linked to magical weapons. For over a century, Morlet has been annihilating the Order. Eleven Krigers have been hunted down, tortured, and imprisoned in the dungeon. Now, only one remains.

Sixteen-year-old Kaia survives by keeping her head down and minding her own business. One day, she finds herself in the middle of a public execution where the mysterious Morlet is in attendance. Feeling an odd compulsion she can't resist, Kaia looks into his eyes.

Fans of GRACELING and THE GIRL OF FIRE AND THORNS will enjoy RISE, book one in the RISE OF THE KRIGERS series from international bestselling author Jennifer Anne Davis.
In all seriousness though, I HIGHLY recommend reading Jennifer's fantasy novels!!
Rachel is a teenaged unapologetic fangirl and perfectionist.
She loves reading for the escape it gives from reality and enjoys crying over books, swooning over characters, and laughing out loud over funny lines. She is a semi-recovering Netflix addict and a middle child of three.
You can find her on Twitter
@yaperfectionist
&
Goodreads
.