Today I'm pleased to host a stop on the Stone Field blog tour!
Stone Field
is a historical fiction novel that takes place during the Civil War and is a
Wuthering Heights
retelling. I absolutely loved the setting and time period of
Stone Field.
It is such an important part of the story.
In 1861 shortly after Lincoln assumes the presidency and the Civil War breaks out, Catrina's hometown Roubidoux Hollow in Missouri is fractured. Although Missouri is a slave state per the Missouri Compromise, there aren't many slaves in the entire state. While most people in her town side with the Union and men enlist in the Union army, some people in the town, resisters who side with the Confederates stir up mayhem. The town of Rolla, close to Roubidoux, was also important because it was the last stop on the Union's railroad line, so many Union soldiers were transported here and loading and unloading materials and equipment for the war happened here.
Lenzi did a great job incorporating the history into the story, and I was fascinated by the details she weaves into her story and how it plays such a huge part in the entire plot. She really captured the zeitgeist of the Civil War. Slavery, race, Native Americans, and religion are also thoroughly explored.
Here's what I imagine some of the setting to look like:
Catrina's Family House
Union Soldiers in Rolla, Missouri
Sketch of Roubidoux
A Church Service
About the Book: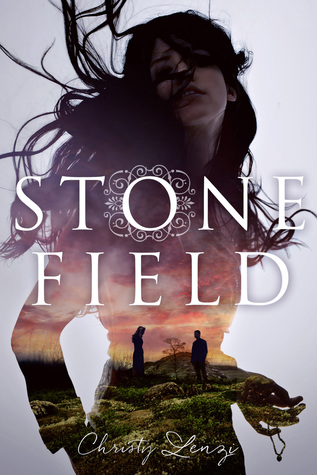 Author: Christy Lenzi
Release Date: March 29, 2016
Page Length: 320
Publisher: Roaring Brook Press
In a small town on the brink of the Civil War, Catrina finds a man making strange patterns in her family's sorghum crop. He's mad with fever, naked, and strikingly beautiful. He has no memory of who he is or what he's done before Catrina found him in Stone Field. But that doesn't bother Catrina because she doesn't like thinking about the things she's done before either.

Catrina and Stonefield fall passionately, dangerously, in love. All they want is to live with each other, in harmony with the land and away from Cat's protective brother, the new fanatical preacher, and the neighbors who are scandalized by their relationship. But Stonefield can't escape the truth about who he is, and the conflict tearing apart the country demands that everyone take a side before the bloodbath reaches their doorstep.

Inspired by Emily Bronte's Wuthering Heights.
About the Author:
Christy lives with her family in California's Central Valley, not far from the mountains, the big trees, and the Pacific Ocean. When she's not working, writing, or reading, she is fond of stuffing messages into bottles, making art, and zooming around on her motor scooter, Roxanne. If you find one of her bottle messages, write her back!
Follow the Tour:
Rachel is a teenaged unapologetic fangirl and perfectionist.
She loves reading for the escape it gives from reality and enjoys crying over books, swooning over characters, and laughing out loud over funny lines. She is a semi-recovering Netflix addict and a middle child of three.
You can find her on Twitter
@yaperfectionist
&
Goodreads
.