I was given the amazing opportunity to read Richelle Mead's newest YA series,
The Glittering Court
prior to release, and I loved that book so much! It's completely different from
Vampire Academy
and is laced with elegance and refinement and all the luxuries of life possible in this Elizabethan-influenced setting. You can read my review
here
.
The Glittering Court is an enterprise where teenage girls of poor families are refined, polished, and educated as high-class ladies to become wives for men in the new territories. The Glittering Court includes beautiful estates where the girls are educated in all areas to make them the most alluring and desirable to men.
Today I envisioned what my Glittering Court would look like.
Follow Rachel's board The Glittering Court on Pinterest.
Another wonderful part of
The Glittering Court
are the friendships Adelaide makes with Mira and Tamsin. These three are basically bookish squad goals! If I made a Glittering Court, I'd definitely include:
-Zahra, The Forbidden Wish
-Shahrzad, The Wrath and The Dawn
-Rose, The Vampire Academy
-Inej, Six of Crows
-Lia, The Kiss of Deception
We Come In Like: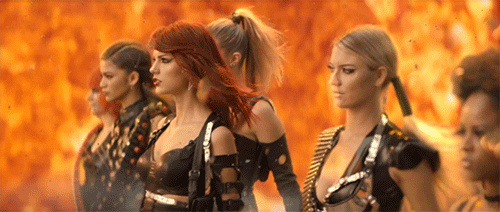 So have I convinced you to pre-order
The Glittering Court
yet?
If not...

Everyone who pre-orders the book gets a welcome kit containing gemstone tattoos and a guide to The Glittering Court. You'll also be entered for the chance to win the Glittering Court Grand Prize for you and a friend to start new lives of glamor and adventure. The grand prize includes:
A Skype call with Richelle Mead
A $500 American Express gift card
A $100 Sephora gift card
Glittering Court necklaces
You can pre-order --->
here
About the Book: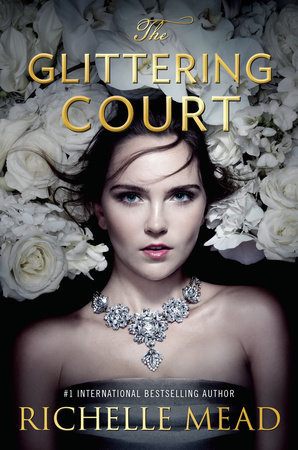 Author: Richelle Mead
Series: The Glittering Court #1
Genre: YA Fantasy
Page Length: 416 Pages
Publication Date: April 5th, 2016
Publisher: Razorbill
Source: ARC via Publisher
Goodreads | Amazon
Big and sweeping, spanning the refined palaces of Osfrid to the gold dust and untamed forests of Adoria, The Glittering Court tells the story of Adelaide, an Osfridian countess who poses as her servant to escape an arranged marriage and start a new life in Adoria, the New World. But to do that, she must join the Glittering Court.

Both a school and a business venture, the Glittering Court is designed to transform impoverished girls into upper-class ladies capable of arranging powerful and wealthy marriages in the New World. Adelaide naturally excels in her training and even makes a few friends: the fiery former laundress Tamsin and the beautiful Sirminican refugee Mira. She manages to keep her true identity hidden from all but one: the intriguing Cedric Thorn, son of the wealthy proprietor of the Glittering Court.

When Adelaide discovers that Cedric is hiding a dangerous secret of his own, together, they hatch a scheme to make the best of Adelaide's deception. Complications soon arise—first, as they cross the treacherous seas from Osfrid to Adoria, and later, when Adelaide catches the attention of a powerful governor.

But no complication will prove quite as daunting as the potent attraction simmering between Adelaide and Cedric. An attraction that, if acted on, would scandalize the Glittering Court and make them both outcasts in wild, vastly uncharted lands. . . .
About the Author:
Richelle Mead has written over twenty-five novels for teens and adults. She is the author of the international #1 bestselling Vampire Academy series and its spinoff series,Bloodlines. Her recent standalone novel, Soundless, draws upon Chinese mythology and history, and her forthcoming series, The Glittering Court, follows the adventures of girls destined for arranged marriages in a fantasy world inspired by colonial America. A lifelong reader, Richelle has always had a particular fascination with mythology and folklore. When she can actually tear herself away from books (either reading or writing them), she enjoys bad reality TV, traveling, trying interesting cocktails, and shopping for dresses to wear on tour. She is a self-professed coffee addict, works in her pajamas, and has a passion for all things wacky and humorous. Originally from Michigan, Richelle now lives in Seattle, Washington, where she is hard at work on her next novel.
Website
|
Twitter
|
Facebook
|
Goodreads
Who would YOU include in your Glittering Court (squad)?
Rachel is a teenaged unapologetic fangirl and perfectionist.
She loves reading for the escape it gives from reality and enjoys crying over books, swooning over characters, and laughing out loud over funny lines. She is a semi-recovering Netflix addict and a middle child of three.
You can find her on Twitter
@yaperfectionist
&
Goodreads
.