Meet the Newbies is a blog event dedicated to introducing you to the "newbie" published debut authors. In this event, expect to learn more about the authors, their books, and silly fun facts! Check out the full Meet the Newbies lineup
here
.
Jeff Garvin's hair first caught my attention back in summer '15. I mean seriously, have you seen his awesome air?? It's pictured below! In all seriousness though, his debut
Symptoms of Being Human
stands out on its own. A gender-fluid main character in a highly scrutinized society, hmmm does this sound familiar? It should because all over the US and around the world, I am sure that there are people who don't feel comfortable in their skin or identify with a different gender than they were assigned at birth. This book is such an important and impactful novel, and it's books like these that help people (teenagers especially) come out of their shells and know it's okay to be different, to be yourself, and embrace it.
Author Most Likely to Change Hairstyles Nine Times
Nickname: Kōhai, Blazer
First Day of School: February 2, 2016
Homeroom: HarperCollins/Balzer + Bray
Grade: Contemporary Young Adult
Extracurricular Activities: S.A.V.E (Students Against Violating Earth), Drama Club, Going Straight Home To Go Play Guitar In My Room Alone
Favorite Class: Language Arts. Also, Chemistry, because fire.
Favorite Quote/Motto: "Art should comfort the disturbed and disturb the comfortable." — Banksy
Interview:
1. What inspired you to write Symptoms of Being Human?


​

During a long car ride, an acquaintance of mine (let's call her Jane) brought up a court case pending in my county in which a transgender teen was suing the school district for the right to use the locker room that aligned with their gender identity rather than their birth-assigned gender. We had just struck down prop 8 in California, and so I thought, "oh boy! This is going to be a great conversation about love and acceptance!" And then Jane said, "Isn't that gross?" An argument ensued, but I failed to change Jane's mind. I woke up the next day thinking about that transgender teen, and I knew I had to write something.




2. What do you think we can do to get more people to accept LGBTQIA and gender fluidity in society?
We need to talk openly about acceptance and challenge prejudice in every day conversations. Don't let little jokes at the expense of LGBTQIA folks go by unchallenged. Also, get involved with/donate to an organization like The Trevor Project, the leading national organization providing crisis intervention and suicide prevention services to lesbian, gay, bisexual, transgender and questioning (LGBTQ) young people ages 13-24.

3. Can you tell us about the writing process for this book? How long did it take to write, how many drafts, do you use extensive outlines?


​SYMPTOMS took about one year to write, rewrite, and edit. I wrote the first draft over a period of about five months--but my agent actually sold the book to Balzer + Bray before it was complete. ("as a partial" in pubspeak.) Then I spent approximately four and a half months rewriting and editing. I wrote the first draft start to finish with no outline--that's how I usually work. However, during my rewrite, I did use an outline, a calendar, and a J.K. Rowling/OOTP-style character/chapter chart to keep all the details straight.



4. What do you hope people take away from your novel?


​I want readers to get caught up in the story and fall in love with Riley without knowing Riley's birth-assigned gender. Anything else is a bonus.


​
5. Can you share any writing tips or advice?
​Write every day (or 6 days a week)--at the same time of day if you can manage it. Make it a habit. FINISH what you start--that next idea will ALWAYS look more promising. Stick to your WIP and make it a WIF (Work I Finshed!)


​
6. Which books would you recommend for people who like your novel?
I love and admire books with strong narrative voices: The Catcher in the Rye by J.D. Salinger, The Curious Incident of the Dog in the Night-time by Mark Haddon, Flowers for Algernon by Daniel Keyes​.



7. Can you tell us about your latest WIP?
It's a first-person contemporary YA featuring a rather unusual protagonist. It takes place mostly in Paris. It's not a romance book, but there is some kissing.



8. What is one random fact you'd like to share about yourself?


​I secretly want to be on NBC's The Voice.​
About the Book: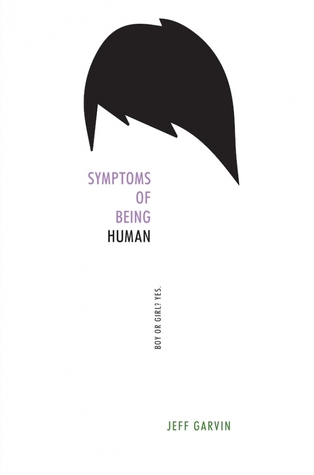 The first thing you're going to want to know about me is: Am I a boy, or am I a girl?
Riley Cavanaugh is many things: Punk rock. Snarky. Rebellious. And gender fluid. Some days Riley identifies as a boy, and others as a girl. The thing is…Riley isn't exactly out yet. And between starting a new school and having a congressman father running for reelection in uber-conservative Orange County, the pressure—media and otherwise—is building up in Riley's so-called "normal" life.
On the advice of a therapist, Riley starts an anonymous blog to vent those pent-up feelings and tell the truth of what it's REALLY like to be a gender fluid teenager. But just as Riley's starting to settle in at school—even developing feelings for a mysterious outcast—the blog goes viral, and an unnamed commenter discovers Riley's real identity, threatening exposure. Riley must make a choice: walk away from what the blog has created—a lifeline, new friends, a cause to believe in—or stand up, come out, and risk everything.
Book Buy Links:
Goodreads
|
Amazon
|
Barnes and Noble
About the Author:

Before becoming a writer, Jeff Garvin acted in films and TV and toured as the front man of a nationally touring rock band. He has a BFA in Film from Chapman University and lives in Southern California, surrounded by adorable, shedding beasts. Symptoms of Being Human is his first novel.
a Rafflecopter giveaway
a Rafflecopter giveaway
Have you read this book? What do you think we can do to challenge prejudice towards LGBTQIA? Which books do you think have tackled these issues well?