Meet the Newbies is a blog event dedicated to introducing you to the "newbie" published debut authors. In this event, expect to learn more about the authors, their books, and silly fun facts! Check out the full Meet the Newbies lineup
here
.
Erin is someone I've so enjoyed getting to know over the past year. She's so funny, energetic, generous, and talented. Have you seen her gorgeous pictures?! Have you read her exhilarating fantasy debut novel,
Ever the Hunted
? Here is.... Erin Summerill!!
Author Most Likely to Overdose on Candy and Coke Zero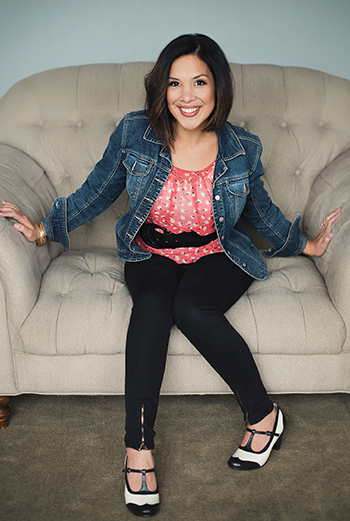 First Day of School: December 27th 2016
Homeroom: Houghton Mifflin Harcourt
Grade: Young Adult Fantasy
Extracurricular Activities: Wedding Photographer, Fitness Instructor
Favorite Class: Orchestra
Favorite Quote/Motto:
"Keep your face always toward the sunshine and the shadows will fall behind you." or "Suck it up."
Hunting, Betrayal, Forbidden Magic, Kiss

2. How long did it take to write Ever the Hunted? What was the hardest part of writing it?
It took approximately three months in total. I wrote the first half in about a month. Then I got stuck. Middles are always rough for me. I wasn't exactly sure where I wanted the book to go, so I took some time off and came back to the book 6 months later. I've found that I need time to mull over events. I tend to get excited about writing a new project, but then I hit the mid point and my plot lags. Usually taking a few months off helps me clear my thoughts and tighten the slow bits.

3. Do you have any particular writing rituals?
I always have a cold Coke Zero beside me. I have one specific seat on my couch I always sit on. Or I go to the library and write at one of the quiet desks. I write in 25 minute spurts with a 5-10 minute break. On good days I'll do jumping jacks or lunges during my 5 minute break to get my blood flowing. Most days I just scavenge through the kitchen cupboards for candy. I eat a lot of candy while I write. A lot.

4. Britta's talent lies in her tracking abilities and skillful use of her bow. What is your talent?
Not hunting, that's for sure. I'm pretty queasy when it comes to hunting. But my good friend, and fellow photographer, is an avid hunter. When we're shooting a wedding or event together, she would regale me with all her hunting stories. She was a well of knowledge when I started Ever The Hunted. Basically what I'm saying is my talent is shooting people with my camera while talking to others about shooting things with a bow. (If this doesn't make sense, you can thank my book 2 deadline. I've been staying up till 3am each night to get my work done.)

5. I love the romance in Ever the Hunted! Cohen and Britta are so. darn. cute. Can you share some of your personal favorite fictional couples?
Ahhhhh! There are so so so many! I love Katsa and Po from Graceling, Khalid and Shahrzad from the Wrath and the Dawn, Laia and Elias from An Ember In the Ashes, Feyre and Rhys (can I say this one? Is it a spoiler?) from ACOMF. I could go on and on. I love a great romance.
6. And finally... Which 2016 debuts have you read and loved so far?
Are you kidding me, there are too many. I have read and absolutely LOVE:
The Crown's Game by Evelyn Skye
The Love That Split the World by Emily Henry
The Girl Who Fell by Shannon Parker
Rebel of the Sands by Alwyn Hamilton
Summer of Supernovas by Darcy Woods
The Reader by Traci Chee
Burning Glass by Kathryn Purdie
And I seriously could go on and on!

I'm most excited to read for 2017:
Caraval by Stephanie Garber
Bloodrose Rebellion by Rosalyn Eaves
About the Book: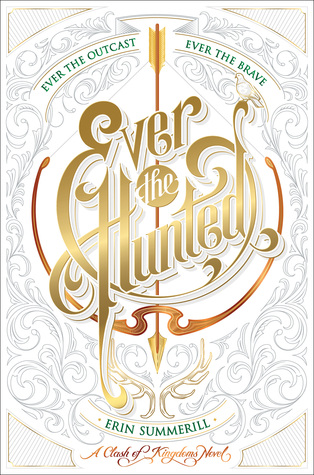 Seventeen year-old Britta Flannery is at ease only in the woods with her dagger and bow. She spends her days tracking criminals alongside her father, the legendary bounty hunter for the King of Malam—that is, until her father is murdered. Now outcast and alone and having no rights to her father's land or inheritance, she seeks refuge where she feels most safe: the Ever Woods. When Britta is caught poaching by the royal guard, instead of facing the noose she is offered a deal: her freedom in exchange for her father's killer.
However, it's not so simple.
The alleged killer is none other than Cohen McKay, her father's former apprentice. The only friend she's ever known. The boy she once loved who broke her heart. She must go on a dangerous quest in a world of warring kingdoms, mad kings, and dark magic to find the real killer. But Britta wields more power than she knows. And soon she will learn what has always made her different will make her a daunting and dangerous force.
Buy Links:
Goodreads | Amazon

|
Barnes and Noble
About the Author:
Erin Summerill was born in England. After spending years bouncing between Air Force bases in Hawaii, England, and California, her family settled in Utah, where Erin graduated with a B.A. in English from Brigham Young University. She had aspirations to write the next great American novel, but writing proved tougher than she first thought. So she grabbed a Nikon and became a professional photographer while crafting manuscript after manuscript. The scenic detour of shooting weddings across the United States, as well as internationally, provided world-building inspiration. It gave her the vision to draft her debut YA fantasy, EVER THE HUNTED. Now when she isn't writing, or shooting a wedding, she's chasing her four kids, two dogs, one cat, and five chickens. This could be why she downs massive amounts of Coke Zero and Hot tamales. You can follower her on twitter: @erinsummerill