Today I am so excited to share exclusive content on APCB. 
Daughter of the Pirate King
 by Tricia Levenseller is easily one of my most anticipated 2017 releases, and it is a Meet the Newbies title. Tricia is generously sharing the first chapter of her upcoming novel below.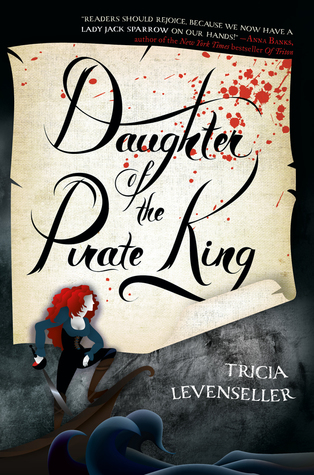 Author: Tricia Levenseller
Genre: Fantasy
Page Length: 320 pages
Publication Date: February 28, 2017
Publisher: Feiwel & Friends
Goodreads
 | Preorder --> 
Amazon
 | 
Barnes and Noble
A 17-year-old pirate captain intentionally allows herself to get captured by enemy pirates in this thrilling YA adventure.

If you want something done right . . .

When the ruthless pirate king learns of a legendary treasure map hidden on an enemy ship, his daughter, Alosa, knows there's only one pirate for the job—herself. Leaving behind her beloved ship and crew, Alosa deliberately facilitates her own kidnapping to ensure her passage on the ship, confident in her ability to overcome any obstacle. After all, who's going to suspect a seventeen-year-old girl locked in a cell? Then she meets the (surprisingly perceptive and unfairly attractive) first mate, Riden, who is charged with finding out all her secrets. Now it's down to a battle of wits and will . . . . Can Alosa find the map and escape before Riden figures out her plan?