I can't believe that 2016 is almost at an end. It's been a rough year, but I can't wait to look back at the books I've read throughout 2016. I read only XX books, and I can definitely attribute that to a summer spent working and college.
The Star-Touched Queen by Roshani Chokshi
Roshani Chokshi's debut is easily one of my favorite books of the year. I'd been tracking news and details on this book consistently ever since I found out about the book deal. Roshani's writing is so poetic and imaginative, I've never read prose as amazing as hers!
The Forbidden Wish by Jessica Khoury
Aladdin
has always been my favorite fairytale since childhood, and I couldn't wait to read the fairytale retelling. Jessica brought a fresh perspective, and I adore her writing! The story was exciting, fast-paced, and engrossing. The romance is amazing, and I really wish this book had a sequel.
Rebel of the Sands by Alwyn Hamilton
Rebel
was another hotly anticipated debut, and this book swept me away from the very start. I love the idea of mixing Middle East culture in a Western setting. Gun-toting Amani is such a fierce main character, and I loved the rebellion and twists this book offers.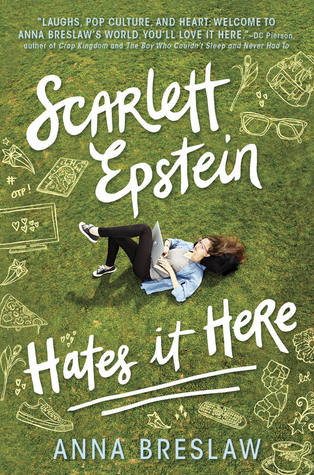 Scarlett Epstein Hates It Here by Anna Breslaw
Scarlett
was one of the most honest and authentic representations of teenage life I've read. This book is also super hilarious!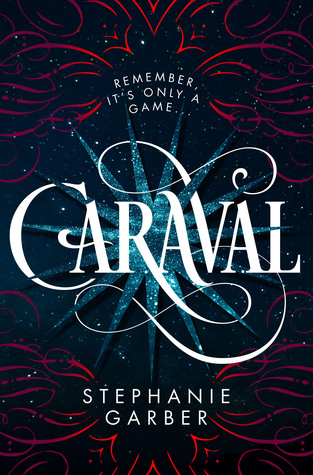 Caraval by Stephanie Garber
I knew this book would be a huge success the second I started this book. Stephanie's prose is gorgeous, and her talent for descriptions made me feel like I was part of the dangerous Caraval game. I love literally everything about this book, and I can't wait to read the second book!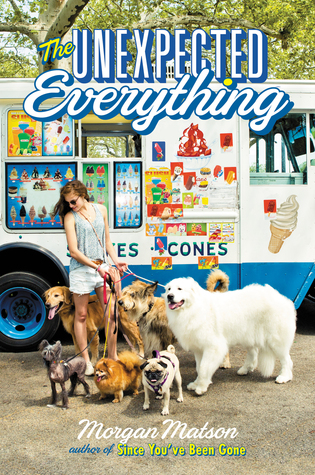 The Unexpected Everything by Morgan Matson
This was my first Morgan Matson book, and I'm so glad I finally experienced the magic of a Matson book. They represent such strong female friendships and subtle themes about life. Also the romance in this book is super swoony and there are also adorable dogs in this book (you can probably tell from the cover). If you're looking for a feel-good contemporary, then check this one out!
A Court of Mist and Fury by Sarah J Maas
This is probably my second favorite SJM book behind
Crown of Midnight
. SJM really delves into the world-building and romance in this book, which were both done so well. We also see some wonderful character additions and heart-wrenching plot developments. I can't wait for
A Court of Wings and Ruin.
Daughter of the Pirate King by Tricia Levenseller
I binged this book in one sitting and was thoroughly entertained. The banter in this book is epic, and I ship the couple so much! Get it?? Because they're on a SHIP. Ha. Sorry guys, I know that was bad. But seriously. This pirate book is so addictive. There's plenty of action, blood, deception, and romance to capture your attention.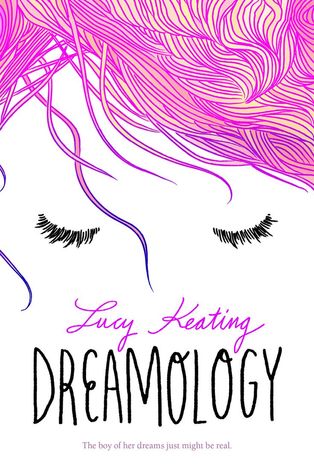 Dreamology by Lucy Keating
I love this light and fun contemporary debut. I've always been fascinated by dreams and this book does a great job exploring some vivid and exciting ones. Plus the romance is super cute.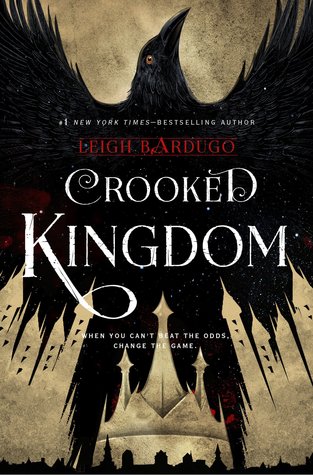 Crooked Kingdom
by Leigh Bardugo
Leigh Bardugo blew me away with
Six of Crows
and she managed to surpass my expectations with this sequel. I am so impressed by the plotting and the scheming and how the cons work. I love the diverse characters and the interesting backstories and the ships and basically everything about this duology. Leigh's writing is dynamite as is her world-building, and I hope she's not done with the Grishaverse. I'm so sad to say goodbye to this series!
Which books have been your favorites this year?
Rachel is a teenaged unapologetic fangirl and perfectionist.
She loves reading for the escape it gives from reality and enjoys crying over books, swooning over characters, and laughing out loud over funny lines. She is a semi-recovering Netflix addict and a middle child of three.
You can find her on Twitter
@yaperfectionist
&
Goodreads
.