I love learning about the latest book deals, and APCB Adds is a feature where I share my latest
Goodreads
book additions. These posts will introduce you to books coming out in the future, ones you can look forward to!
Set at the Medio School for Girls, where young women are trained to become one of two wives assigned to high society men. With revolution brewing in the streets, star student Dani Vargas fights to protect a destructive secret, sending her into the arms of the most dangerous person possible – the second wife of her husband-to-be.
I've known Tehlor for over a year now, and she is one of my absolute favorite people on Twitter. I knew she was a writer, and I'd always hoped *or knew* that she would publish a book one day. And just read that pitch/summary. Doesn't it sound amazing?! And so delightfully queer. This book is #ownvoices, and I can not wait to get my hands on a copy closer to publication.
Pitched as "Gossip Girl meets Percy Jackson in the glitz and grit of L.A., with a little steam on the side," and is based on Celtic mythology, telling the story of the daughter of a Celtic goddess who struggles to find her way in Los Angeles amid the complicated politics of her powerful family.
Celtic mythology fascinates me, mainly because I haven't read many books that focus on it. And I'm a huge Gossip Girl fan.
The Library of Fates by Aditi Khorana - Razorbill - July 18, 2017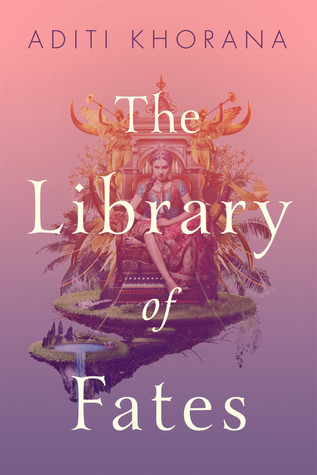 No one is entirely certain what brings the Emperor Sikander to Shalingar. Until now, the idyllic kingdom has been immune to his many violent conquests. To keep the visit friendly, Princess Amrita has offered herself as his bride, sacrificing everything—family, her childhood love, and her freedom—to save her people. But her offer isn't enough.

The unthinkable happens, and Amrita finds herself a fugitive, utterly alone but for an oracle named Thala, who was kept by Sikander as a slave and managed to escape amid the chaos of a palace under siege. With nothing and no one else to turn to, Amrita and Thala are forced to rely on each other. But while Amrita feels responsible for her kingdom and sets out to warn her people, the newly free Thala has no such ties. She encourages Amrita to go on a quest to find the fabled Library of All Things, where it is possible for each of them to reverse their fates. To go back to before Sikander took everything from them.

Stripped of all that she loves, caught between her rosy past and an unknown future, will Amrita be able to restore what was lost, or does another life—and another love—await?
This cover is so beautiful, and this book is pitched for fans of Renee Ahdieh and Roshani Chokshi. I need this book in my life!!
Dear Miss Sweetie by Stacey Lee - Putnam/Penguin - 2018
Dear Miss Sweetie focuses on a Chinese teenager in 1890s Atlanta who moonlights as the pseudonymous author of a wildly popular newspaper advice column. When a black man is accused of assaulting a white woman, "Miss Sweetie" uses the power of her pen in an attempt to change the outcome of the trial.
Stacey Lee is one of my most favorite authors. Her historical fiction books effortlessly transport you back to the time period, and I have no doubt this one will be great too. I also love how she seamlessly infuses diversity into all of her books.
Set in a darkly glamorous Paris, the book follows a charismatic but cursed heir of a massive fortune as he plots to steal one of three ancient and powerful artifacts of fate. He and his crew will navigate the elite gatherings of secret occult societies, traveling through Paris' catacombs where they must confront their worst secrets as well as a destiny they never imagined.
Roshani Chokshi's
The Star-Touched Queen
and
A Crown of Wishes
were both so beautiful. I love Roshani's prose, humor, and characters. Okay I basically love everything about her books. So I am ridiculously excited for her new trilogy that takes place in la Belle Epoque France. This book also sounds reminiscent of
Six of Crows
. Rosh, just take my money.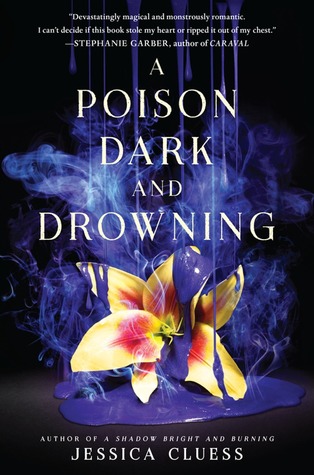 Henrietta doesn't need a prophecy to know that she's in danger. She came to London to be named the chosen one, the first female sorcerer in centuries, the one who would defeat the Ancients. Instead, she discovered a city ruled by secrets. And the biggest secret of all: Henrietta is not the chosen one.

Still, she must play the role in order to keep herself and Rook, her best friend and childhood love, safe. But can she truly save him? The poison in Rook's system is transforming him into something monstrous as he begins to master dark powers of his own. So when Henrietta finds a clue to the Ancients past that could turn the tide of the war, she persuades Blackwood, the mysterious Earl of Sorrow-Fell, to travel up the coast to seek out strange new weapons. And Magnus, the brave, reckless flirt who wants to win back her favor, is assigned to their mission. Together, they will face monsters, meet powerful new allies, and uncover the most devastating weapon of all: the truth.
Jess Cluess's debut fantasy novel A Shadow Bright and Burning was one of my favorite books of 2016. I can't wait to see what happens next in this sequel. Total Pride and Prejudice vibes too!!


In Her Skin by Kim Savage - FSG/Macmillan - February 2018
A psychological thriller about a teen con artist who insinuates herself into a wealthy Boston family by impersonating a girl who went missing from their home seven years earlier, unaware the family has a dark secret of its own.
Oooooh.
Which book are you most looking forward to from the list?
What books have you recently added to your TBR?
Rachel is a teenaged unapologetic fangirl and perfectionist.
She loves reading for the escape it gives from reality and enjoys crying over books, swooning over characters, and laughing out loud over funny lines. She is a semi-recovering Netflix addict and a middle child of three.