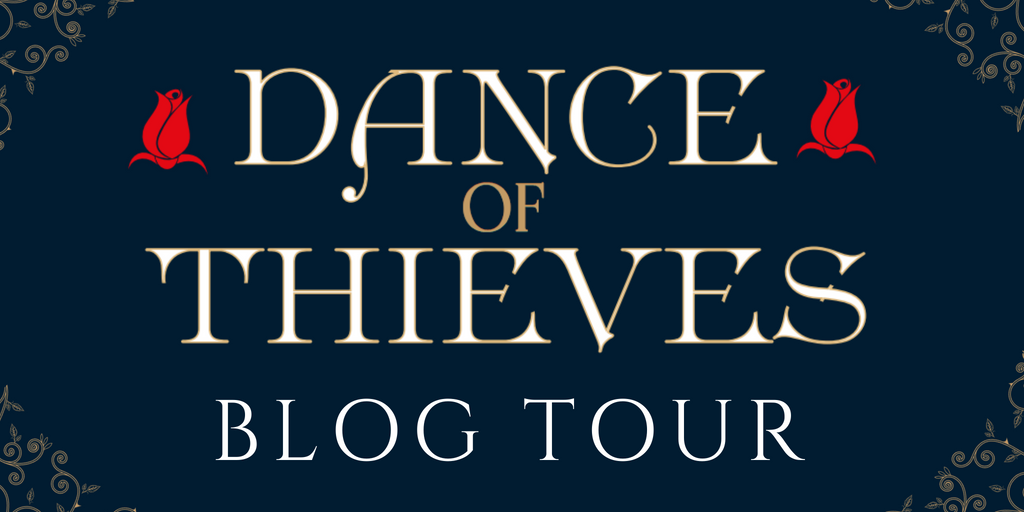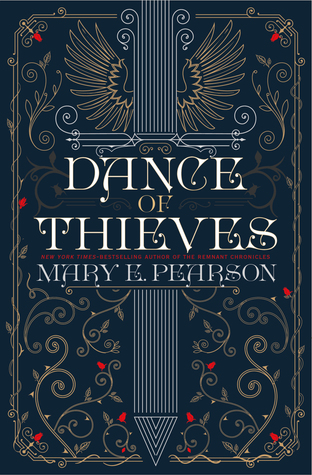 Author: Mary E. Pearson
Genre: YA Fantasy
Page Length: 508 pages
Publication Date: August 7th, 2018
Publisher: Henry Holt/Macmillan
Source: Publisher
Goodreads
|
Amazon
When the patriarch of the Ballenger empire dies, his son, Jase, becomes its new leader. Even nearby kingdoms bow to the strength of this outlaw family, who have always governed by their own rules. But a new era looms on the horizon, set in motion by a young queen, which makes her the target of the dynasty's resentment and anger.

At the same time, Kazi, a legendary former street thief, is sent by the queen to investigate transgressions against the new settlements. When Kazi arrives in the forbidding land of the Ballengers, she learns that there is more to Jase than she thought. As unexpected events spiral out of their control, bringing them intimately together, they continue to play a cat and mouse game of false moves and motives in order to fulfill their own secret missions.
Mary E. Pearson is one of my favorite authors because she crafts such beautiful plots with a unique flair. I enjoyed The Kiss of Deception series and was excited when I heard that Dance of Thieves would be a spin-off duology taking place six years after the end of The Beauty of Darkness and following fresh characters.
Kazi is an elite guard for the Queen of Venda, tasked with a covert mission that involves exploring the northern reaches of the continent, a region that doesn't abide by the laws of the kingdoms. This region has been ruled for centuries by the Ballengers clan, a ruthless family with lucrative trade business that deals in coins and favors as much as in blood. After his father's sudden death, Jase assumes the role of patriarch, igniting a power struggle among the leaders in the region. Kazi and Jase's paths cross and as they both stand to gain by manipulating and using the other, they can't help but feel drawn to one another with their quick wit and sizzling dynamics.
This is easily my favorite book that Mary has written. I loved that we got to explore a new area within the Remnant world and learn about the history from a different region's perspective. Mary's writing is still so beautiful and easy to devour. The plotting of this book was excellent and brought out major twists and turns all over. The suspense in this book kept rising as both Kazi and Jase came closer to discovering what they both desperately seek to fulfill their duties all while stirring up emotional turmoil as they continue to lie to each other about their true intentions and feelings.
This book had a grittier edge to it, as Kazi and Jase can both be ruthless and sly. There is lots of death and mystery in this book as someone is stirring up mayhem in the area to unseat the Ballengers. There is plenty of fighting scenes and political intrigue to spare. I enjoyed seeing how the Ballengers dealt in business, it reminded me of Six of Crows in some ways.
The romance between Kazi and Jase is at the forefront of this book, and I am all for it! The romantic tone is captured so perfectly, yet I never felt that the romance overshadowed the initial plot, merely complicated it. There are so many swoon-worthy moments that will leave readers content and smiling. Kazi and Jase both think so similarly that this book truly does feel like a cat and mouse game filled with quick wit and easy banter.
Dance of Thieves also includes Jase's family and Kazi's friends. I thought the portrayal of family and friendship in this book was lovely, and I am excited that this wide cast of characters were included. There is still so much left open after the end of this book, and I am anxiously waiting to read the final book Vow of Thieves when it comes out next year. Overall, if you are looking for a new romantic fantasy novel to sweep you off your feet, Dance of Thieves is definitely for you!
Rachel is a teenaged unapologetic fangirl and perfectionist.
She loves reading for the escape it gives from reality and enjoys crying over books, swooning over characters, and laughing out loud over funny lines. She is a semi-recovering Netflix addict and a middle child of three.
You can find her on Twitter
@yaperfectionist
&
Goodreads
.