In case you've been out of the loop, here's what's been happening in the bookish community!
The Heir (The Selection #4) by Kiera Cass ~ Cover Reveal
Twenty years ago, America Singer entered the Selection and won Prince Maxon's heart. Now the time has come for Princess Eadlyn to hold a Selection of her own. Eadlyn doesn't expect her Selection to be anything like her parents' fairy-tale love story. But as the competition begins, she may discover that finding her own happily ever after isn't as impossible as she always thought.
In one regard, I am ecstatic that there's going to be more Selection novels. They infuriate me and don't have much substance, but they're so cute and fluffy and romantic. It's basically bookish candy. I hope Eadlyn is smarter than her mother... On the other hand, this feels way too much like Cass is just cashing in. I understand that authors write books to make money but still... Can't she just write a different series?? The One was so finite and final... Leave us to our happily ever after! But now we're tossed back in again where our fantasies and imagination can not run wild and think of Maxamer's future since it's being written out!! *ends rant* I LOVE this cover though.
A Court of Thorns and Roses (ACoTaR #1) by Sarah J. Maas~ Cover Reveal
When 19-year-old huntress Feyre kills a wolf in the woods, a beast-like creature arrives to demand retribution for it. Dragged to a treacherous magical land she only knows about from legends, Feyre discovers that her captor is not an animal, but Tamlin—one of the lethal, immortal faeries who once ruled their world.
As she dwells on his estate, her feelings for Tamlin transform from icy hostility into a fiery passion that burns through every lie and warning she's been told about the beautiful, dangerous world of the Fae. But an ancient, wicked shadow over the faerie lands is growing, and Feyre must find a way to stop it ... or doom Tamlin—and his world—forever.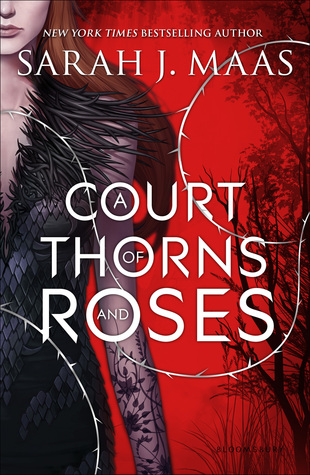 I love Sarah J Maas and her books. Ooh, a retelling of Beauty and the Beast?? I will read ANYTHING this woman writes. Books, comics, grocery lists, anything.
A lot has happened recently! Any thoughts on this news? Coverly love? Outrage towards Hale? Yays for Lu? Confusion over the necessity of The Heir? Comment below!