Hi guys, this is Mishma.
One thing that I've forgotten to mention about me, is that I am kinda a hard person to please, when it comes to books. Whether it's because my A/L Lit class is rubbing off on me, I am not sure, but it's really rare that I rate a book with 5 stars.
Most of the time, some books' inability to please me occurs because they contain a concept, which I normally hate or avoid. Even though I am an open minded person, these concepts and tropes often make me dislike a book, or change my overall opinion, and here are my list of bookish turnoffs.
Info Dump
I do appreciate an author trying to explain the world building and background in detail to the readers. But when it is too much, it's annoying. I hate to read pages and pages of explanation, which will most probably put me to sleep.
Lack of research
Whether it's a contemporary or culture based fantasy, it's inevitable that an author does their research before trying to base their book on that concept. It annoys me a lot when you can clearly see that the author hasn't done their research. I personally think it's terribly insulting and offending to fictionalise a concept or culture without knowing all the details yourself.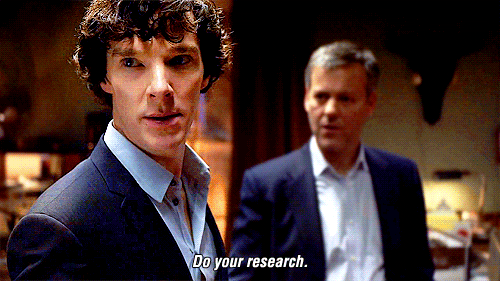 Unfair love triangles
I do appreciate a well written love triangle. One where no feelings are played with and no hearts are broken. But I hate those triangles, where the girl constantly juggles with two guys' (or some times, more guys than that) feelings and end up making the readers' lose their minds over her own inability to make a decision and choose a guy.
Really? No, it's not at all okay!
Dragging middle parts
Now this is the thing. In most YA books - especially in paranormal ones - there'll probably be a journey or quest of some sort which dominates the middle part of the book. Either this middle part can be extremely fast paced and full of action, or it can be terribly slow and dragging that it puts me to sleep. Unfortunately, most books tend to fall in the latter category, and sometimes I don't really need all those dragging pages which describe how they crossed a mountain or found a shelter.
Characters with no depth
I am a huge character snob. To me, they are so important, sometimes it's the characters that make me decide my whole opinion on the book. I want my characters to have a lot of depth, character growth and development, especially when it comes to MCs, If they're going to be as interesting as bland puddings, then I am sorry, I really can't be invested in your story.
Same goes to the villain as well! You guys know how much I love villains - so if he ends up being a cliche, typical and boring villain, my opinion of the book has already gone down a notch.
Cheating
This is a huge pet peeve of mine, and I'll never tolerate a relationship which forgets and doesn't mind the cheating of a partner. I firmly believe that cheating is not a mistake, rather it's a choice, so no way am I going to accept a MC who cheats in any way.
Insensitive handling of sensitive concepts.
I'll try to keep this as short as possible, because if I don't, I'll end up ranting about this. When books deal with sensitive concepts such as mental illnesses, sexual violence, abuse, sexuality, etc. they are bound to bring back memories to people who have experience of it, and awareness to those who don't. So the author has the responsibility to handle it carefully. Get something wrong, you'll probably offend and insult people and bring the wrong message across. Plus, one of the worst things books can do is use these concepts as a plot device or to prove a point. It's disgusting, vile and as a person who personally have experience with one of the concepts mentioned above, it makes me boil in anger.
Romanticising unhealthy relationships.
If a guy is too possessive, it's not romantic, it's controlling. And it's super creepy if he's stalking you or most of all, watches you in your sleep! Please, please don't romaticise these kind of relationships and love interests. It's sick, repulsive and most of all, promotes a really wrong message, which is evident in the fact that a lot of teenage girls are now idolising Christian Grey.
Those are my life of bookish turnoffs. What are yours?
What concepts and tropes do you hate or dislike in books?
Mishma is a 16 year old teenager from Sri Lanka who's always loved books and talking about them. She often comes off as a loud, outgoing, funny, hyperactive and happy go lucky girl! Her addictions include books, Twitter and Buzzfeed and she has an unapologetic love for classic old movies with uncensored violence and villains with a vulnerable side.
You can find her at her own
blog
,
Twitter
,
Instagram
. She loves making friends, so stop by to say a hi!