As if you don't already know, Sarah J Maas is my all-time favorite author. I adore her books, and you really don't want to know how many times I've reread her books... On Sunday, September 6th I went to her Queen of Shadows tour stop in Bensalem and had such a great time.
I drove up with Brittany from
Please Feed The Bookworm
(thank you hun <3), and we got there at 5 PM when the event was supposed to start. There were so many people there, at least 150. I'm just so happy that Sarah's getting this much attention. Her series has grown so much! I remember reading
Throne of Glass
and then having to wait another year for each subsequent book. *gets teary-eyed*

I wormed my way into the side aisle next to the seating (which filled in around 3 PM apparently), so I had a pretty good view of the Q&A. Steph from
No BS Reviews
moderated the panel, and she and Sarah had readers tittering with laughter from the get-go.
I wish I could remember more of the questions and answers, but I really love how Sarah J Maas talked about her friendship with Susan Dennard and Alex Bracken and how that inspired the friendships in
Queen of Shadows
. Also when asked who would be in her Bad Blood squad she said herself (Sadie Lady), Susan, Alex (Brack-Attack), Steph (Chocolate Chip), Emily Blunt, and JK Rowling.
When asked what food her characters would be
, she said Dorian would be the most decadent Mac and Cheese. Aedion would be pepperoni pizza, spicy yet also melts in your mouth. ;) Celaena/Aelin would be the ice cream sundae you make when your parents aren't home and you put literally all the toppings on it and eat it all and then eventually feel sick afterwards. Chaol would be a coconut KIND bar. Sam is an In-n-out Burger because it's so good and wonderful yet short-lived. Rowan is a box of chocolates, you never know what you'll find in the middle when you take a bite! ;)
I saw Damaris from
Good Choice Reading
. She's lovely and awesome, and we gabbed about books together. I also chatted with one of the #FAC16 authors
Julie Eshbaugh
debut author of
Ivory and Bone
which comes out in May 2016. She's absolutely amazing! I also saw Jana, Kit's Kat, and Danielle from Twitter. I also spent some time talking to Steph from
No BS Reviews
and Josh (Sarah J Maas' husband).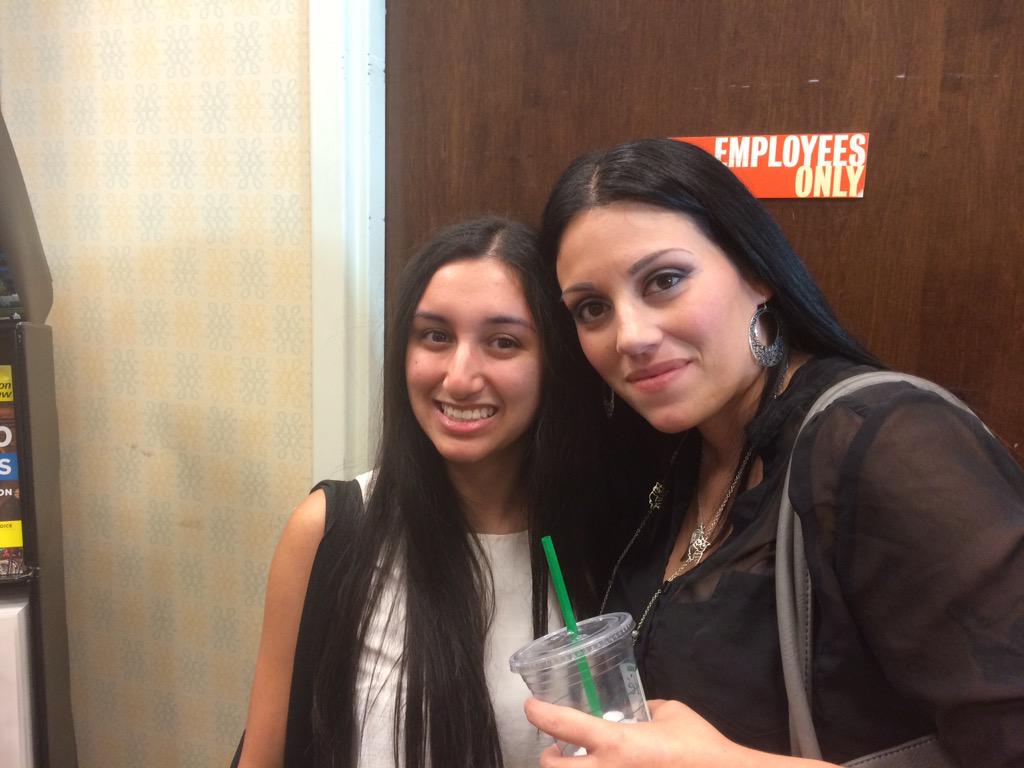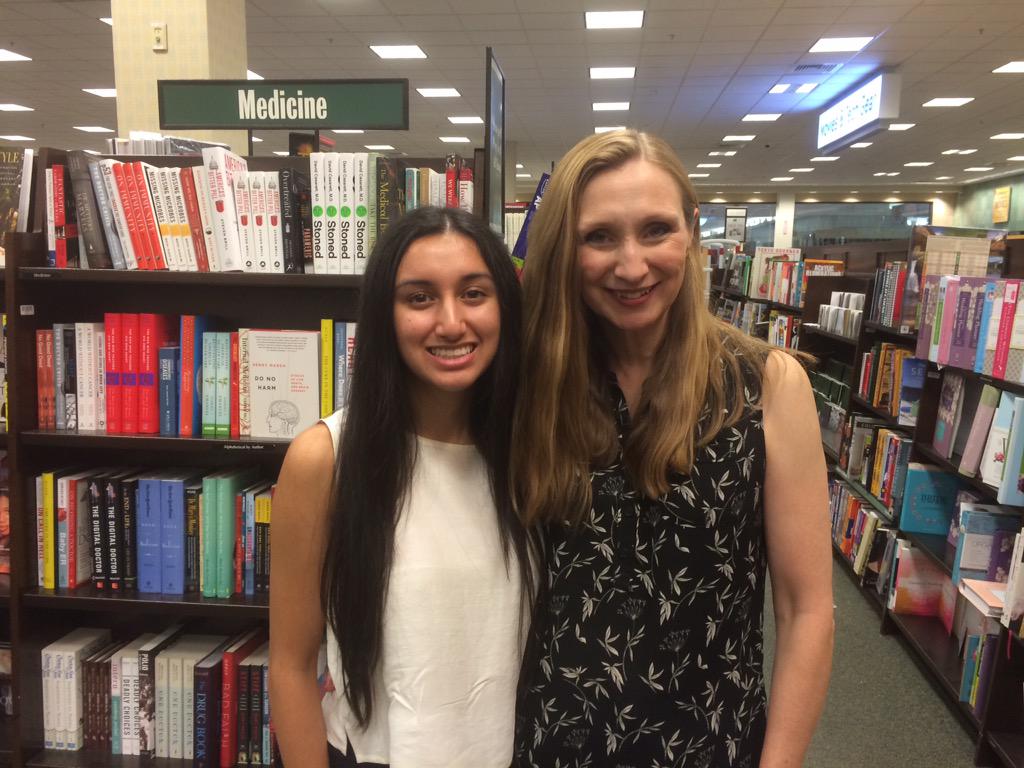 Damaris & Me Julie & Me
The Q&A was 1 hour long; the signing was 4 hours. Brittany and I stayed until the end of the event, so we got to talk to Sarah a bit more and actually take pictures with her! She's so so sweet and remembered me. She gave me a hug and thanked me for coming again. Overall this event was definitely one of my favorites! I was both baffled and proud of the huge turnout at the event.
Rachel is a teenaged unapologetic fangirl and perfectionist.
She loves reading for the escape it gives from reality and enjoys crying over books, swooning over characters, and laughing out loud over funny lines. She is a semi-recovering Netflix addict and a middle child of three.
You can find her on Twitter
@yaperfectionist
&
Goodreads
.