Before attending ALAMW, I made a list of books I wanted to get, but most of all I made a list of authors I knew were attending that I couldn't wait to meet! As you may know, I love debuts and I was so thrilled to hear so many 2016 debut authors would be at ALA.
I got to the convention center on Saturday a few minutes before the conference started and was baffled by the sheer size and scope of it all. I passed so many familiar blogging faces and waved as enthusiastically as I possibly could muster at 8:30 AM. It was surreal to see the faces behind my favorite blogs!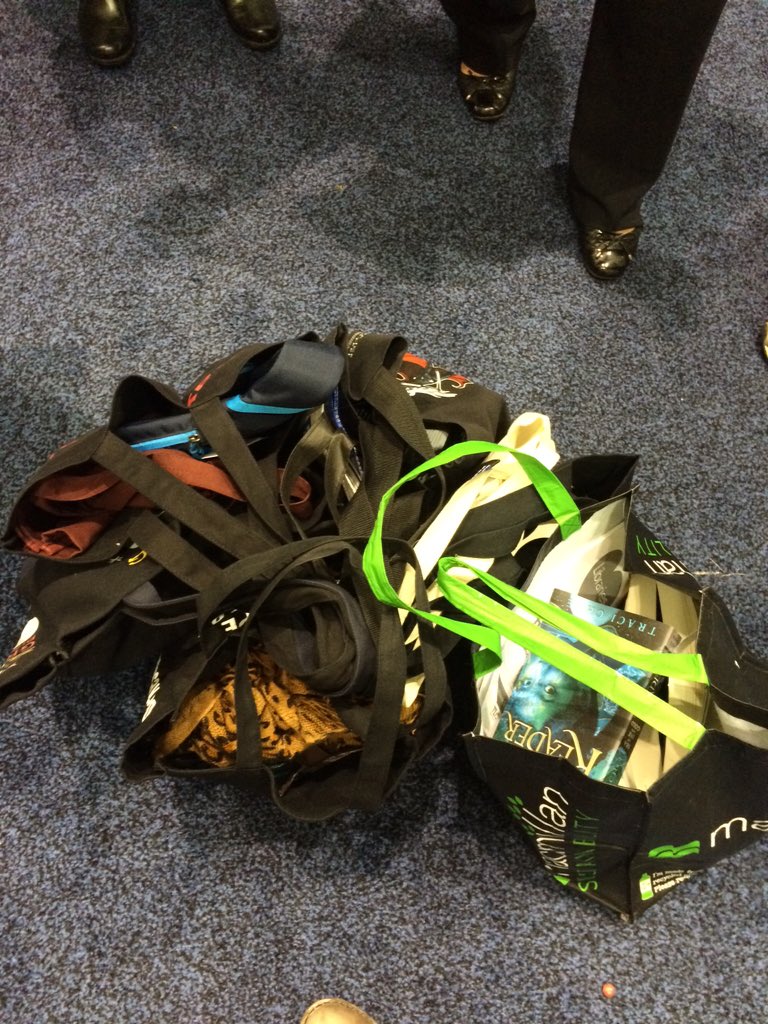 I got to the floor at 9:00 AM right when it opened. I found my over to the three lanes of booths that essentially contained all the YA publishers. I made my rounds to each booth (probably around 15) and chatted with publicists, publicists, marketers, and other people in the industry. It was so much fun learning about the latest books and chatting about the ones I was excited for. I learned about so many new books! Within the first hour, I got nearly all the books I wanted from ALAMW and a few I hadn't even dreamed of!
Caraval
,
Mirror in the Sky
,
And I Darken
,
The Crown's Game
,
The Reader
,
Rebel of the Sands
, and
How To Hang A Witch
. I collected so many totes and picked up lots of other exciting titles.
I made my way around by myself for the first hour but then bumped into Brittany from Brittany's Book Rambles and Meredith from Pandora's Books. I also saw lots of Melissa Lee Live, Love, Read YA and Molly of Innocence Walker. I also saw Nori of ReadWriteLove28, Val of The Innocent Smiley, and MC from Blame the Books. These gals made ALA wonderful. I also ran into Julie Eshbaugh, author of the forthcoming
Ivory and Bone
. It's always a pleasure to talk with Julie.
Then around 10:00, loaded down with too many books and a copious amount of totes, I met up with the lovely Roshani Chokshi. If you don't already know about her gorgeous book, it's called
The Star-Touched Queen
and looks amazing!! Thanks to the sweetness of Roshani, I now have an ARC to read!! It's definitely one of my most anticipated reads of the year. I just started it and wow is it good... :) Roshani is charming and so hilarious, I had so much fun hanging out with her throughout the day.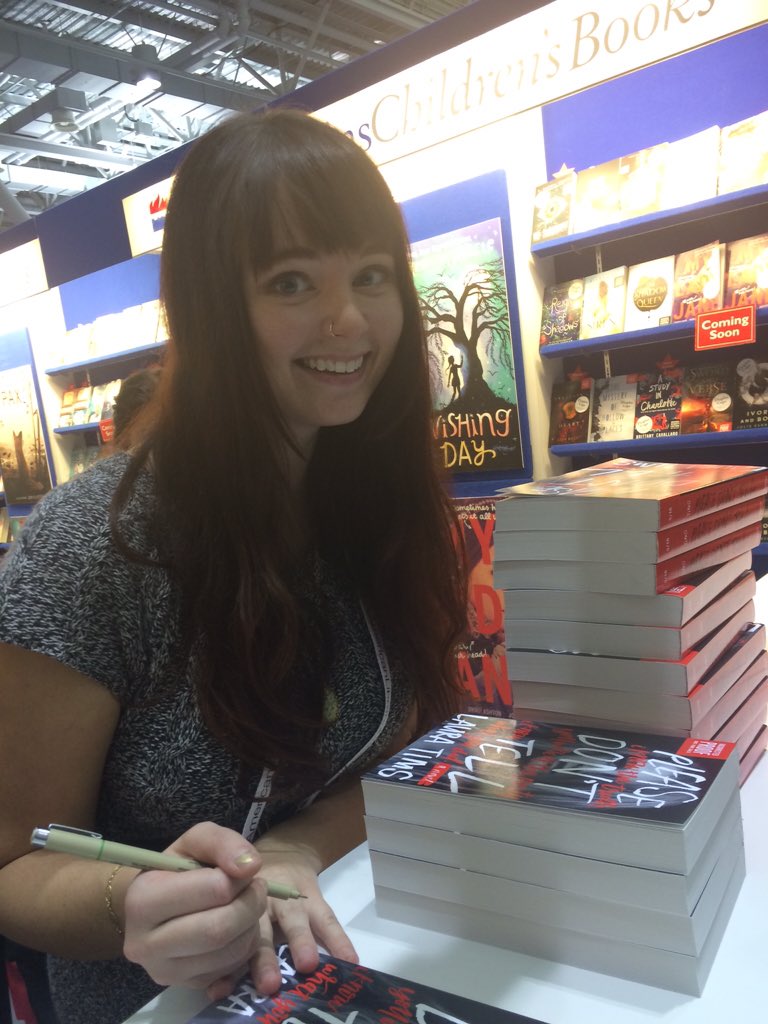 Laura Tims Signing!
I traveled to booths again throughout the day with my blogger friends, and I was pleasantly surprised by the laid back and relaxed nature of the conference. Everyone was so friendly and genuinely wanted to chat. I saw so many other bloggers and librarians and booksellers whom I've talked to on Twitter, and it's so nice to get to chat with people in person! I saw Jess of Gone with the Words, Lauren of Love is Not A Triangle, Gaby Salpeter, Brittany of The Book Addict's Guide, Alexa of Alexa Loves Books, Andi of Andi's ABCs, Rachel of Hello Chelly, the list is endless.... Forthcoming author of
Please Don't Tell
, Laura Tims was there too! I was elated she decided to come to ALA. And she had an impromptu first signing and viewing of her ARCs which was adorable.
Mer, Britt, Nicole, Me, Laura!
I ran into Mackenzi Lee, author of
This Monstrous Thing
, and it was wonderful meeting her in person. I kept asking Harper if they had
Burning Glass
ARCs (sadly no), but I talked to Kathryn's editor (for the book) which was surreal. We spent much time discussing and fangirling over the amazingness of that book. I met Nicole Castroman (
Blackhearts
), and she's just as sweet and wonderful person as you'd think. On my way to meet up with Roshani again, I saw Darcy Woods (
Summer of Supernovas
)! Then I went with Roshani to see a panel on "The Fantastic" and one of the panelists was none other than Kat Howard, forthcoming debut author of
Roses and Rot
from Saga Press. Another surprised came when a publicist started passing out Roses and Rot manuscripts. I think I died inside... Kat is so engaging, and I loved listening to her discussion in the panel. Rosh and I ran into Anna-Marie McLemore (
The Weight of Feathers
), her book is as lovely as she.
Darcy, Roshani, and Me (and The Crown's Game)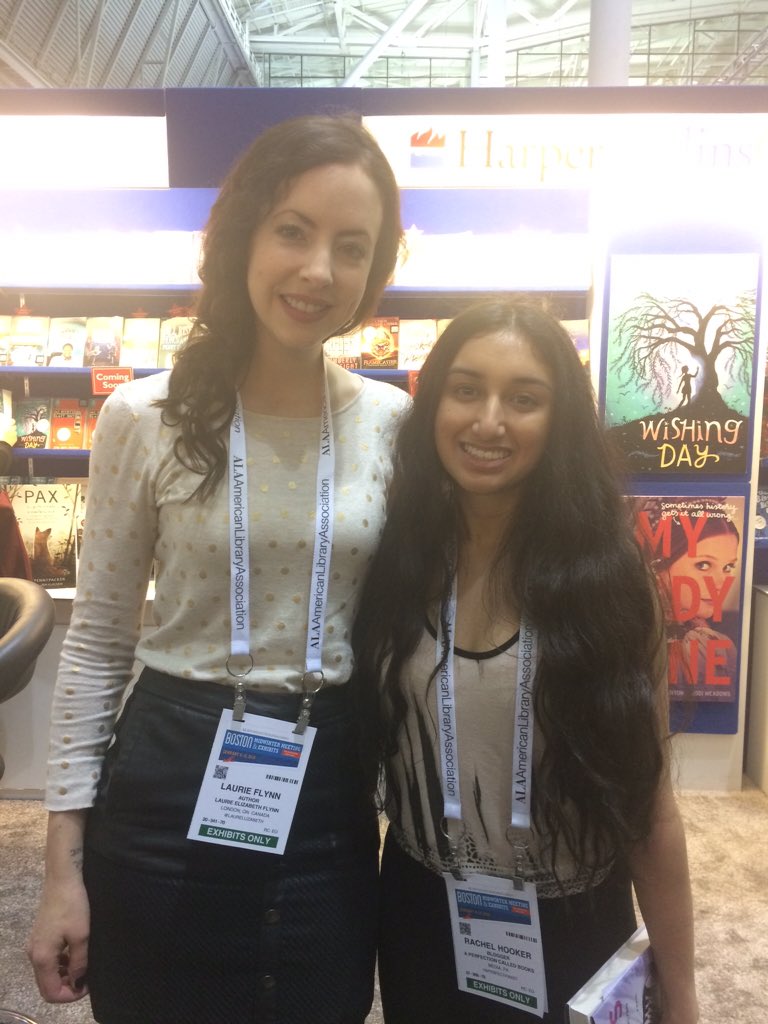 Laura Flynn and Me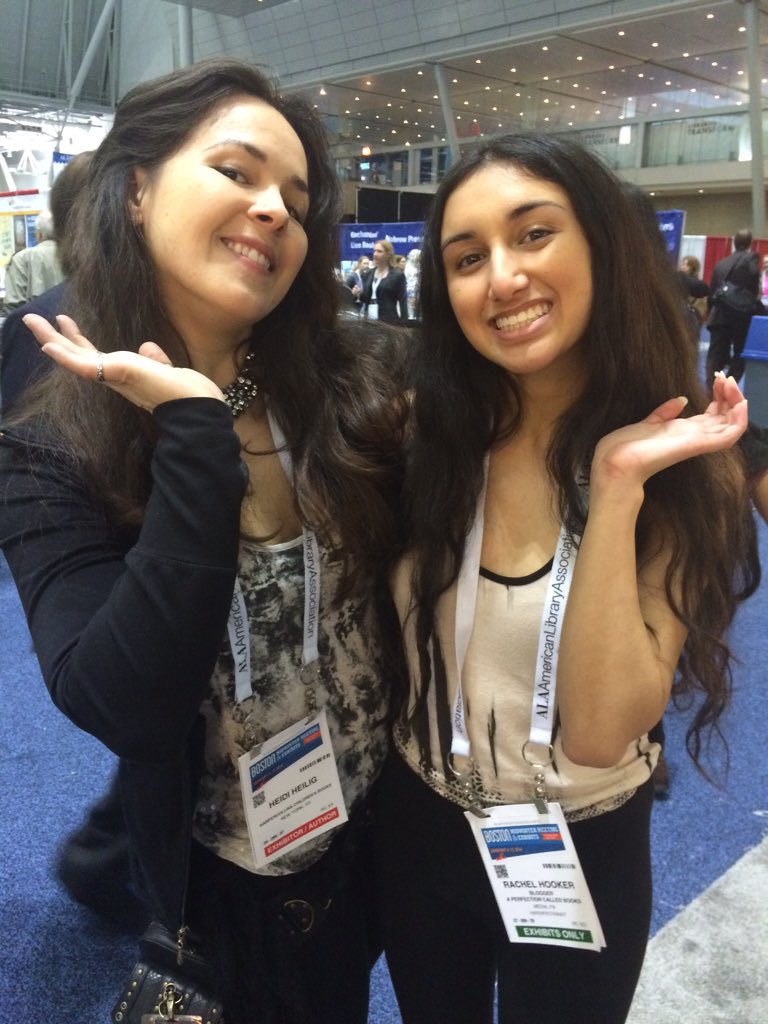 Heidi and Me
After that I went back to meet Brittany at Harper, and who do I run into?! None other than the spectacular Heidi Heilig! I didn't recognize her at first because she was facing away from me, but I'm pretty sure once she turned around we gave simultaneous squeals of recognition before embracing. Meeting Heidi was indescribable. She is such a positive and creative force in the bookish community and I've gotten to know her pretty well throughout the past few months. Meeting her in person was epic. Then there was a huge Sweet 16ers (name of 2016 debut group) impromptu meet up at Harper's booth. There was lots of hugging and laughing and smiles all around. I saw Heidi (
The Girl From Everywhere
), Dana Elmendorf (
South of Sunshine
), Melanie Conklin (
Counting Thyme
), Emily Martin (
The Year We Fell Apart
), Laurie Flynn (and she signed
Firsts
for me!!), Kim Savage (
After the Woods
), Lygia Day Peñaflor (
Unscripted Joss Byrd
) and more! It was seriously the sweetest, most adorable thing ever.
I made my rounds to the YA booths a few more times and ended up with 50 books for day 1 and basically everything on my wish list. I spent a comical amount of time attempting to carry all my books, and funnily/sadly my arms, legs, and feet are still mad at me for trying to carry half my weight in books... I had so many bags that I had to get Uber to pick me up and take me back to my brother's house. All in all, ALA day 1 was unforgettable!!
The Highlights (not yet mentioned):
Daughters of Ruin
,
The Marked Girl
,
A Criminal Magic
,
Enter Title Here
,
The Way I Used To Be
,
American Girls
,
Future Shock
,
How It Ends
Some New Titles:
Dig Too Deep
,
Beware that Girl
,
The Only Thing Worse Than You Is Me
,
Hurricane Kiss
,
Places No One Knows
a Rafflecopter giveaway
Rachel is a teenaged unapologetic fangirl and perfectionist.
She loves reading for the escape it gives from reality and enjoys crying over books, swooning over characters, and laughing out loud over funny lines. She is a semi-recovering Netflix addict and a middle child of three.
You can find her on Twitter
@yaperfectionist
&
Goodreads
.