I love looking at upcoming releases and spreading the book love and knowledge, so today I'm sharing ten (actually eleven) books that are coming out this spring and summer that you
might
not know about yet but should be so excited for!!
Mirror in the Sky
by Aditi Khorana
The PW Summary/Pitch: "The book follows Tara, a 16-year-old high school junior at a Connecticut private school, whose life is transformed by the discovery of an alternate Earth."
Prep
meets
The Age of Miracles.
I am SO excited for this book!! I picked it up at ALAMW and can't wait to start soon.
Rise
by Jennifer Anne Davis
The PW Summary/Pitch: "kicks off a fantasy series tinged with dark magic
"
I'm a huge fan of Jennifer and her books. Her newest fantasy series sounds epic!


Little Black Dresses, Little White Lies
by Laura Stampler
The PW Summary/Pitch: "pitched as T
he Devil Wears Prada
meets
Sex and the City
. When Harper scores the summer internship of a lifetime, she moves to New York City to work as a dating blogger at the hottest teen magazine in the country. There's just one problem: she's not exactly the dating expert she claimed to be."
Did someone say The Devil Wears Prada??
The PW Summary/Pitch: "pitched as The Ghost and Mrs. Muir meets The Craft. When heroine Samantha Mather moves to modern-day Salem, Mass., she finds that the crimes of her descendants—who were involved in hanging witches in the town 300 years ago—come back to haunt her. Samantha, Stimola elaborated, "is ostracized by the witch descendants at school, confronted by an enigmatic ghost, and forced to trust her only friend and, ultimately, herself, as she unravels the lost secrets of the hangings and her family."
SOUNDS AMAZING, RIGHT?! I should start this now.
Places No One Knows
by Breanna Yovanoff
The PW Summary/Pitch:
Pitched as Say Anything meets Donnie Darko, the story is about a high-achieving girl who falls for the most imperfect boy in school through a series of mysterious dreams, which change how she feels about herself, her future, and love.
I'm pretty sure this is one of Random House's big publicity books for the season. I hope it lives up to the hype.
The PW Summary/Pitch:
set at the U.S. Olympic Gymnastics trials, about the girls vying for spots on the Olympic team. In shifting points of view, Carter examines what each girl wants, needs, and sacrifices for her Olympic dreams.
I love competitive books like these with such high stakes. And it's just in time for the Rio Olympics!
738 Days
by Stacey Kade
This one is an NA novel! A girl is kidnapped and the only thing that keeps her sane through the 738 day capture is a poster of a TV heartthrob on the wall. Now after escaping the ordeal, the TV star arranges to meet her for publicity.
I have a feeling this one will get romance-y!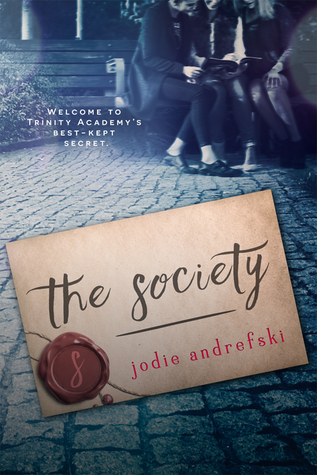 Girl plots to take down the secret society at her school.
Sounds good, right??
The Inside of Out
by Jenn Marie Thorne
The Synopsis Pitch: Meg Cabot meets Glee in this breezy, hilarious, deceptively smart YA about privilege, pretense, and realizing that every story needs a hero. Sometimes it's just not you.
I absolutely adored Jenn's debut, The Wrong Side of Right, and I am anxiously waiting to read this one!
The PW Summary/Pitch:
When Frannie eavesdrops on her parents fighting, she discovers that her cousin Truman is gay, and his parents are so upset they are sending him to live with her family for the summer. When he arrives, they embark on an extraordinary eight weeks, a summer marked by slowly unraveling secrets.
This premise captivated me from the start, and I have an eARC so what am I waiting for??
American Girls
by Alison Umminger
The PW Summary/Pitch:
It tells the present-day story of 15-year-old Anna, who escapes to Los Angeles for the summer and finds herself immersed in the story of the Manson Girls and begins to see disturbing parallels around her.
I was thrilled to pick this one up at ALAMW, and I keep hearing how amazing it is!
What books do you think people might not know about yet but should be excited for?
Rachel is a teenaged unapologetic fangirl and perfectionist.
She loves reading for the escape it gives from reality and enjoys crying over books, swooning over characters, and laughing out loud over funny lines. She is a semi-recovering Netflix addict and a middle child of three.
You can find her on Twitter
@yaperfectionist
&
Goodreads
.