Author: Becky Wallace
Series: The Storyspinner #2
Genre: YA Fantasy
Page Length: 320 Pages
Publication Date: March 22nd, 2016
Publisher: Margaret K. McElderry Books
Source: eARC via Edelweiss

(thanks Simon!)
Goodreads | Amazon
As the last of the royal line, Johanna is the only person who can heal a magical breach in the wall that separates her kingdom of Santarem from the land of the Keepers, legendary men and women who wield elemental magic. The barrier protects Santarem from those Keepers who might try to take power over mere humans…Keepers who are determined to stop Johanna and seize the wall's power for themselves.

And they're not the only ones. As the duchys of Santarem descend into war over the throne, Johanna relies more than ever on the advice of her handsome companion, Lord Rafael DeSilva. But Rafi is a duke too, and his people come first. As their friendship progresses into the beginnings of a tender relationship, Johanna must wonder: is Rafi looking out for her happiness, or does he want the throne for himself?

With war on the horizon, Johanna and Rafi dodge treacherous dukes and Keeper assassins as they race to through the countryside, determined to strengthen the wall before it's too late…even if it means sacrificing their happiness for the sake of their world.
Shortly before starting The Skylighter, I found out that this series is a duology. It makes me sad because I adore this series so much! The pacing was wonderful, and the characterization was stellar. I love how much these characters have grown throughout to become the wonderful leaders they are now. The romance between Jo and Rafi is adorable. There was a lot more action in this book which I enjoyed. The ending was a bit confusing, but overall this was a great end to the series. I highly recommend you check out this exemplary fantasy duology!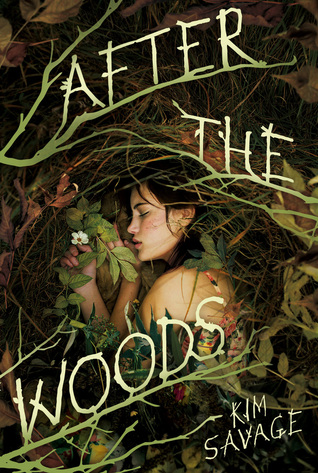 Author: Kim Savage
Genre: YA Thriller/Mystery
Page Length: 320 Pages
Publication Date: February 23rd, 2016
Publisher: Farrar, Straus and Giroux
Source: ARC
Goodreads | Amazon
Would you risk your life to save your best friend?

Julia did. When a paroled predator attacked Liv in the woods, Julia fought back and got caught. Liv ran, leaving Julia in the woods for a terrifying 48 hours that she remembers only in flashbacks. One year later, Liv seems bent on self-destruction, starving herself, doing drugs, and hooking up with a violent new boyfriend. A dead girl turns up in those same woods, and Julia's memories resurface alongside clues unearthed by an ambitious reporter that link the girl to Julia's abductor. As the devastating truth becomes clear, Julia realizes that after the woods was just the beginning.
I'm not much of a thriller or mystery reader, but the eeriness of the woods and the abduction were well written in this book. I really liked the main character, Julia. She allowed herself to be captured, so her best friend Liv could escape. One year later as another body is found, Julia still seeks answers on her abductor Donald Jessup. Julia has an analytical mind, and that really worked well in the story. I could understand Liv's guilt and subsequent downward spiral into self-loathing and vices. My main problem with this book was the portrayal of characters, especially the teens, in this book. First of all, no one acts or speaks like these teens. The dialogue was strange, the characters said and did awkward, unrealistic things. Oh and there's a huge bout of insta-love with cringe-y lines. There's a girl who acts likes she's five even though she's sixteen. The implausibility and unrealistic nature of these teens and most of the plot really dampened the reading experience for me. The ending felt cut short and left way too open, I would have liked more from that as well. They mystery and thriller aspects were fascinating, yet I didn't feel much of the spook factor. Overall this book was a sore disappointment.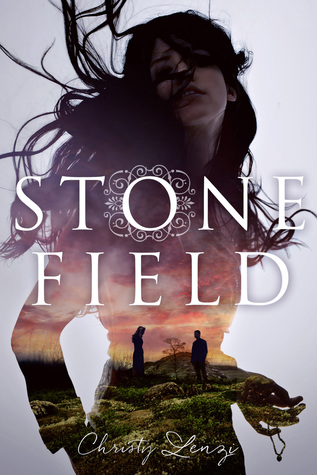 Author: Christy Lenzi
Genre: Historical Fiction
Page Length: 320
Publication Date: March 29, 2016
Publisher: Roaring Brook Press
Source: Publisher
Goodreads
|
Amazon
In a small town on the brink of the Civil War, Catrina finds a man making strange patterns in her family's sorghum crop. He's mad with fever, naked, and strikingly beautiful. He has no memory of who he is or what he's done before Catrina found him in Stone Field. But that doesn't bother Catrina because she doesn't like thinking about the things she's done before either.

Catrina and Stonefield fall passionately, dangerously, in love. All they want is to live with each other, in harmony with the land and away from Cat's protective brother, the new fanatical preacher, and the neighbors who are scandalized by their relationship. But Stonefield can't escape the truth about who he is, and the conflict tearing apart the country demands that everyone take a side before the bloodbath reaches their doorstep.

Inspired by Emily Bronte's Wuthering Heights.
Stone Field reeled me in with its pitch: a retelling of Wuthering Heights set in the Civil War. The best and most redeeming quality of this book is the historical component, but sadly the romance and the main character tarnished the entire reading experience for me. I longed to quit this book early on because it screams insta-love and takes it a step further. Main character Catrina is instantly enamored with Stonefield. The romance is not realistic in the least. They fall in love too fast and too much. And they can speak to each other telepathically... what?! It gets worse. Catrina is the most selfish, stubborn, and judgemental person. I liked the secondary characters much more than Catrina.
The one shining aspect of this book is the historical component. Lenzi did a great job incorporating the history into the story, and I was fascinated by the details she weaves into her story and how it plays such a huge part in the entire plot. She really captured the zeitgeist of the Civil War. Slavery, race, Native Americans, and religion are also thoroughly explored. This book contains lots of drama and pain and anguish. It's suffocatingly sad and dreary, but I think that really matches the mood of the story and the time period. I don't think I'd recommend this book.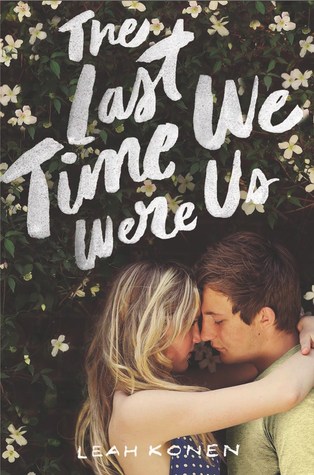 Author: Lean Konen
Genre: Contemporary
Page Length: 368
Publication Date: May 10, 2016
Publisher: Katherine Tegen Books
Source: Edelweiss
Goodreads
|
Amazon
Liz Grant is about to have the summer of her life. She and her friend MacKenzie are getting invited to all the best parties, and with any luck, Innis Taylor, the most gorgeous guy in Bonneville, will be her boyfriend before the Fourth of July.

Jason Sullivan wasn't supposed to come back from juvie. A million years ago, he was her best friend, but that was before he ditched her for a different crowd. Before he attacked Innis's older brother, leaving Skip's face burned and their town in shock.

Liz always found it hard to believe what they said about Jason, but all of Bonneville thinks he's dangerous. If word gets out she's seeing him, she could lose everything. But what if there's more to that horrible night than she knows? And how many more people will get hurt when the truth finally comes out?

Leah Konen's southern romance swelters with passion as it explores the devastating crush of lies, the delicate balance of power and perception, and one girl's journey to find herself while uncovering the secrets of so many others.
This book just felt like an utter waste of time. It's overly dramatic and quite frankly it's just plain silly. And redundant. This book could have been 50 pages long, yet this Southern drama is drawn out until it mercifully and excruciatingly ends. All I can think is why did I waste my time on this?
My first problem starts with the main character, Liz. She is a judgmental liar who only ever takes her own desires into account. She doesn't realize how her actions affect others, and worse, she doesn't care. Jason says things are more "complicated" than they seem, and Liz instantly believes him even after he ditched and ignored her for years once he became popular at school. But of course Liz is so forgiving and hardly even mentions it.
The romance was revolting and had no development at all. I am tired of the trope childhood friends who lose touch and then fall in love years later. It just felt stale and lackluster. If you're going to center a story around a romance, please DEVELOP the romance. There are hints of forbidden love as everyone treats Jason like an outcast. The ending really angered me because it felt like such a cheap way for people to "forgive" Jason and accept their relationship.
Overall I'd suggest you not waste your time with this novel.
Rachel is a teenaged unapologetic fangirl and perfectionist.
She loves reading for the escape it gives from reality and enjoys crying over books, swooning over characters, and laughing out loud over funny lines. She is a semi-recovering Netflix addict and a middle child of three.
You can find her on Twitter
@yaperfectionist
&
Goodreads
.